Some of the Good That's Happening These Days
In these times of uncertainty and fear, it's extremely important to try and see the good. Many positive things have happened since the coronavirus has become the focus of people all over the world.
Many people are cheering their local healthcare workers, like doctors and nurses, when those people return home. Some families are putting teddy bears in their windows so that small children, who may be out on a walk with their moms and dads, have something to look forward to. Even other people have taken to drawing pictures and writing motivational messages in chalk on sidewalks around the nation.
Here are some of my favorite good things that are happening these days.
In Italy…and other parts of the world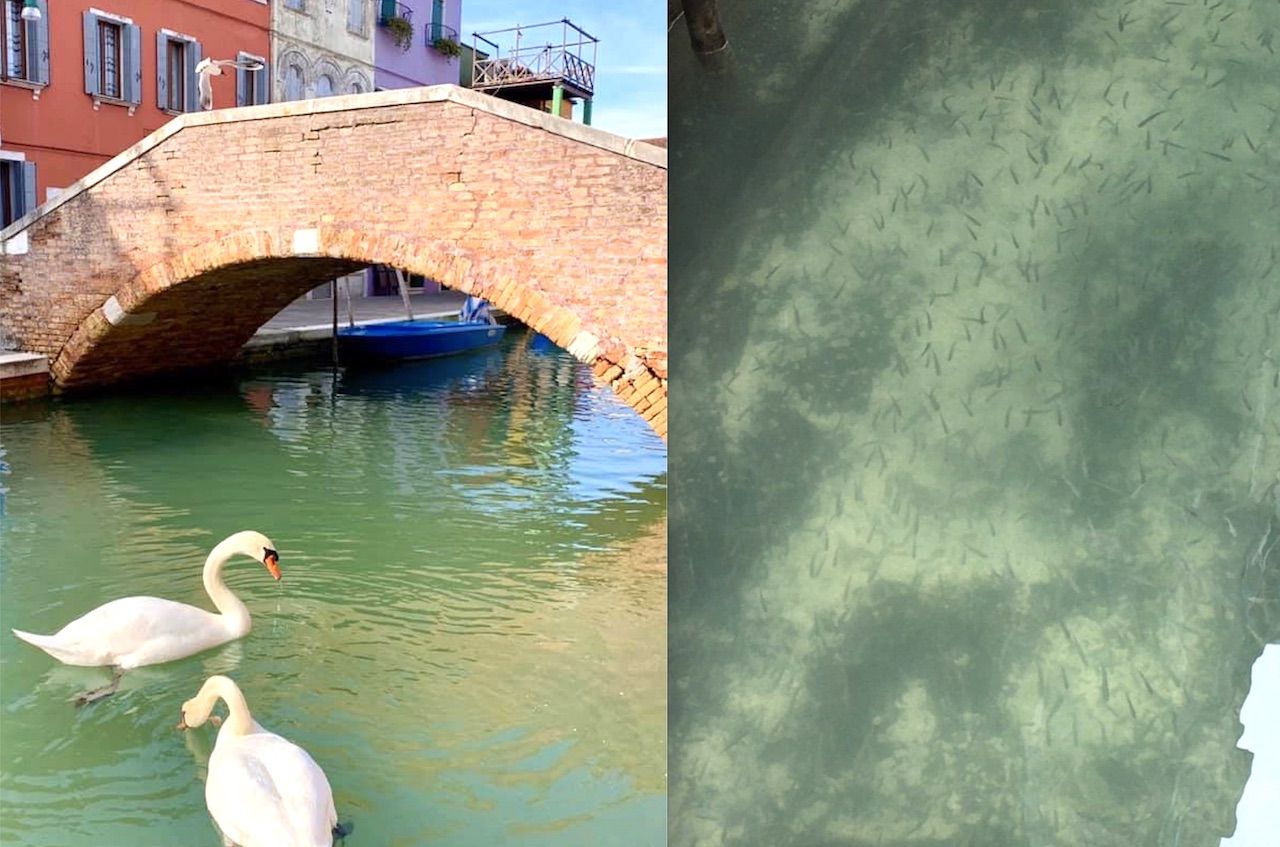 Since Italy went on lockdown, the Venice canals have been cleaner than ever. With everyone staying home, pollution has been greatly reduced and the Earth is slowly beginning to heal itself.
Hopefully seeing this will lead to a bigger conversation about how to help continue the restoration of the environment once everything goes back to normal.
Even in Miami, traffic has calmed down tremendously and people are starting to walk or bike more and notice the beauty in nature around them.
"Lately, I've really been able to recognize how beautiful Miami really is. I've realized how much I really take for granted and I've become so much more grateful for all I have," said junior Paola Rodriguez.
Balcony Quarantine Parties!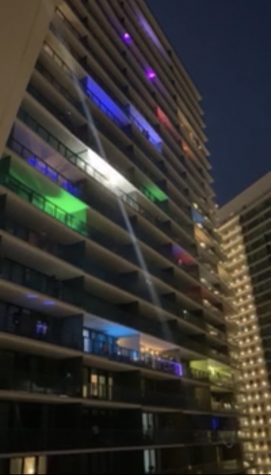 Brickell apartment residents have been having "quarantine parties" from their balconies!
Some buildings have been organizing these events for their residents only with some regulations to enforce proper social distancing protocol. Some buildings even have live DJs playing music loud enough for everyone to hear.
Residents have been posting videos of people singing and dancing from their balconies in order to spread some positivity and show that even though people can't be together physically, the community spirit is still very much alive.
Positivity on Social Media
All over social media, people have been trying to spread positivity through the things they post.
People have started some challenges that inspire people to post themselves doing productive things, such as the 10 Pushup Challenge. ILS students have been participating and having lots of fun doing so.
Ms. Cuesta's Speech and Social Media even partnered with "See The Good." to create a "See The Good" Challenge.
Students posted something they saw the good in that day and tagged 3 people, challenging them to do the same.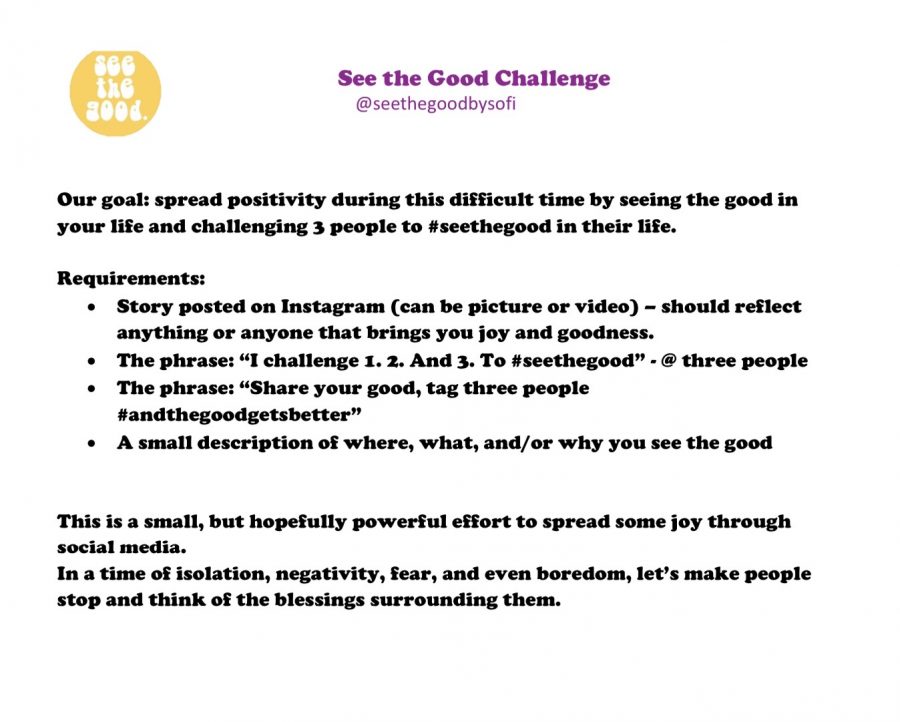 Family (& Friends) Time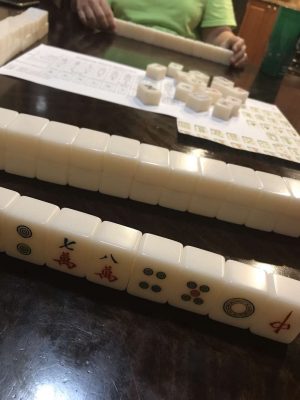 With schools and nonessential workplaces shutting down, many families have all been stuck together under the same roof for a few weeks now. This means ILS students have been able to have lots and lots of family time!
Students and their families have had to find some creative ways to kill time and help ease their boredom by doing different activities, such as learning how to play new video games or board games, making puzzles, having at home photo shoots, and baking together!
Sophomore Amy Lam has spent time with her father and learning how to play mahjong. Mahjong is a tile-based game that was developed in China during the Qing dynasty and has spread throughout the world since the early 20th century. It requires tactics, observation, memory and adaptive strategies.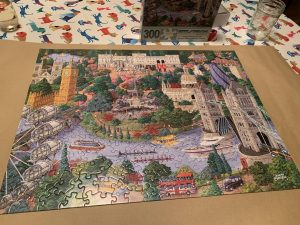 In the Farres household, we spend time working together on jigsaw puzzles. This activity is particularly a good one for those people who feel with virtual school and working from home that there's been a strain on your eyes from looking at a screen too often.
Other families, like junior Sarah Gaitan's, are playing video games together. They've had Wii Sports tournaments, playing bowling and some of the other games on there. The Wii actually is one of the few gaming platforms that incorporates movement into the game play, so it's a good option for those people stuck indoors but who crave movement.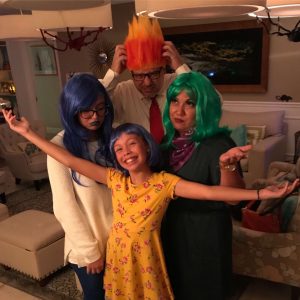 There are even families who are taking it a step further. Senior Alyssa Hendry and her family dressed up as characters from the Disney Pixar film "Inside Out" (2015). Available to watch on Disney+, "Inside Out" is the story of a young girl and the emotions in her head.
Riley (Kaitlyn Dias) is a happy, hockey-loving 11-year-old Midwestern girl, but her world turns upside-down when she and her parents move to San Francisco. Riley's emotions — led by Joy (Amy Poehler) — try to guide her through this difficult, life-changing event. However, the stress of the move brings Sadness (Phyllis Smith) to the forefront. When Joy and Sadness are inadvertently swept into the far reaches of Riley's mind, the only emotions left in Headquarters are Anger, Fear and Disgust.
Finally, there are people out there like ILS junior Charlize Ramos who are craving their friends while in quarantine.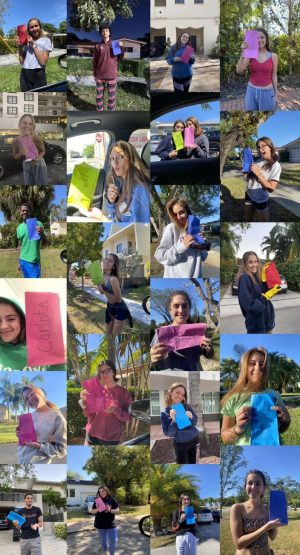 Charlize was missing her friends and really wanted to do something to make them happy. She ended up preparing gifts for them with a handwritten note, a picture of the two of them together, and some candy and delivered them to all of their houses.
They all still followed social distancing protocol but were able to see each other again, even from far away, and Ramos reminded everyone how loved they are during a time when it's more necessary than ever.
These times are extremely difficult ones, but there's always a light in the dark and staying positive is more important now than it's ever been. Hopefully these stories brightened up your day and helped you see that there is good even when it seems that there isn't.
If you're feeling down in these times, try writing down some of the positive things you've heard, seen, or done! It's a great way to put things into perspective and enjoy the moment, even while social distancing or self-isolating.
About the Writer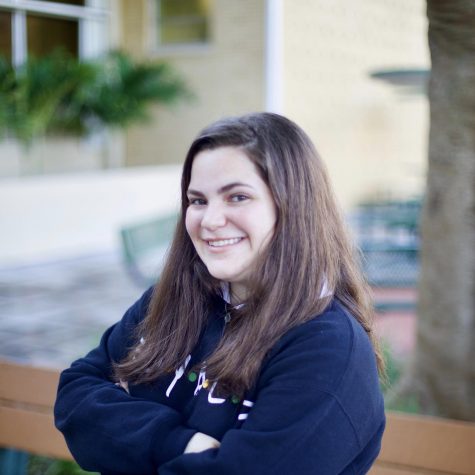 Sofia Farres, Editor-in-Chief



Sofia Farres is a senior at ILS this year and is enrolled in Journalism 2. Sofia enjoys participating in ILS service clubs and student government and hopes to pursue journalism and film in the future.