Athlete Spotlight: Francis Coronado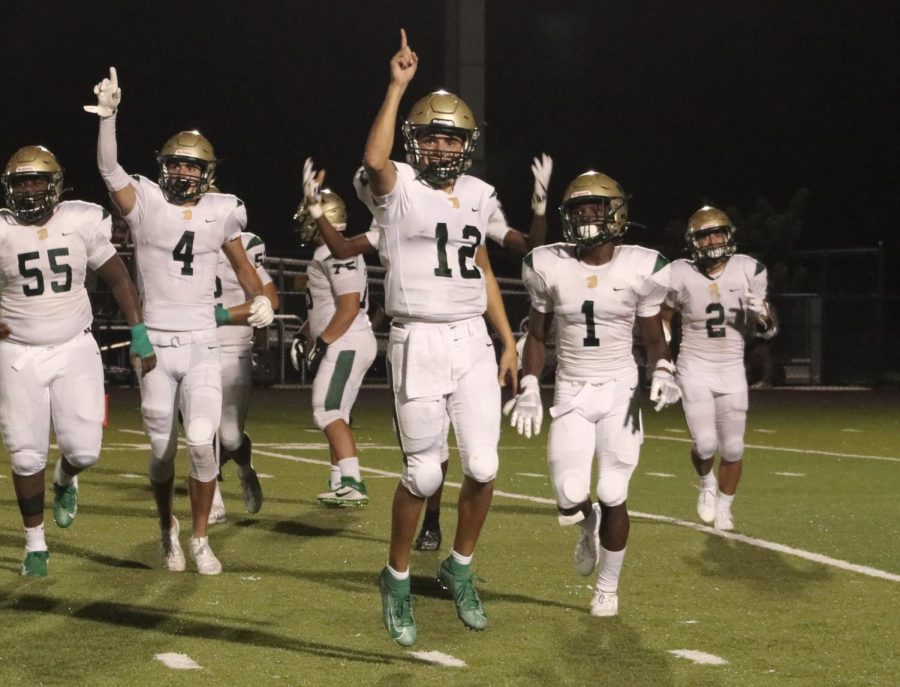 On Tuesday, the ILS Instagram Athletic Spotlight shined the light on senior quarterback, Francis Coronado. The four-year quarterback was one of the hardest workers on and off the field, and it ultimately earned him the opportunity to play at the next level for St.Thomas University.
"It feels great to have all the practice, studying, and extra work pay off. It's also a great feeling to be able to play at the next level which has always been a dream of mine," said Coronado.
Setting the standard in South Florida!

QB @Francis58358358 is officially a Bobcat!#SetTheStandard | #305Catholic pic.twitter.com/Q9efHDf1vh

— STU Football (@STU_Football) February 5, 2020
Coronado has worked his way up the depth chart after playing just 1 game as a freshman and splitting the starting duties with then-senior Daniel Burke as a sophomore.
"Francis is a great listener and he accepts his flaws and is willing to get better and that's important if you want to see success at the next level," said Ernesto Munguia, Founder of MRE Recruiting.
As a senior, the dual-threat quarterback recorded 782 passing yards and nine passing touchdowns. He also rushed 145 yards. Coronado finished his ILS football career with 1,831 passing yards and 17 passing touchdowns. He completed 55 percent of his passes over his three years on the field as a varsity quarterback. In addition, he piled up 238 rushing yards and two rushing touchdowns.
Coronado delivered 179 passing yards and 3 passing scores in a 33-26 road win versus Pembroke Pines Charter. He delivered the game-winning touchdown pass with 3:26 left in the game. Coronado earned SFC Conference Player of the Week for his performance for the Royal Lions versus Pines Charter.
https://twitter.com/RoyalLions_FB/status/1177959367351685120?s=20
"He wants to work and be great in all parts of being a great quarterback. It was definitely a lot of fun working with Francis at ILS watching him grow as a player and person throughout the years," said QB Coach Rafi Montalvo.
Coming into the game at Pines Charter, the ILS football team came off of a 14-29 loss to North Broward Prep where Coronado threw 2 interceptions. However, he didn't let that get to him, and he performed at an all time high the next week.
"It showed how mentally tough he is because he was getting an ear full from me and his father on how he needed to play better. He did," said ILS Head Football Coach Helder Valle.
Coronado is also a track-and-field athlete. He strived in the 4×100 run that finished 1st (44.95) at the Fr. Luis Ripoll S.J. Relays in February.
"Francis understood the value of being a two-sport athlete. He was dedicated to achieving excellence and always approached it with a sense of humility," said Head Track and Field Coach Eddie Cerdeiras.
Most important, Coronado sets a great example for the ideal student-athlete at Immaculata La-Salle. Coronado has a 3.3 GPA and has served as a leader on and off the field since his first day at ILS.
"Francis was one of the hardest workers on the team year in and year out," said ILS Athletic Director Nick Fernandez. "His love and passion for the sport really showed in practice, weight room and in games!"
Coronado passes the torch to freshman quarterback Preston Landry, who served as the back-up last season.
About the Writer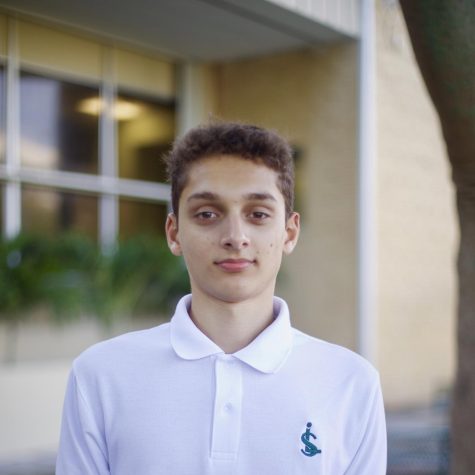 Anthony Yero, Co-Editor-in-Chief



Anthony Yero is a senior at ILS and is enrolled in Journalism 3. Anthony enjoys covering the Sports beat for the "Royal Courier" and looks forward to a career in journalism.