Early Applications for College
As the time comes around for juniors to create their college resumes, or pick the college they want to go to. For some they have their dream school picked out since they began highschool, or even before.
The question is what is Early Decision/Early Action?
Early Decision vs Early Action
Early decision (ED) and early action (EA) plans can be beneficial to students — but only to those who have thought through their college options carefully and have a clear preference for one institution.
Early Decision is a binding contract with you and the main choice of college when accepted, when applying with early decision it also increases your chances of getting in.
Although with Early Action, there is no contract, though they receive an early response from the college of their choice. They do not need to commit until the normal date like everyone else.
If in the situation, a student who applied for early decision and refuses to go, sometimes often the school may let you leave without penalty.
Approximately 450 colleges have early decision or early action plans, and some have both. Some colleges offer a nonbinding option called single-choice early action, under which applicants may not apply ED or EA to any other college.
Here are the application deadlines:
Early Action- Mid- or late December
Early Decision- February
Regular Decision- March or early April
In other situations there is something called Early Decision II, meaning applications would be due a little later, around January.
The benefits of applying early
For a student who has a definite first-choice college, applying early has many benefits besides possibly increasing the chance of getting in. Applying early lets the student:
Reduce stress by cutting the time spent waiting for a decision.
Save the time and expense of submitting multiple applications.
Gain more time, once accepted, to look for housing and otherwise prepare for college.
Reassess options and apply elsewhere if not accepted.
The drawbacks of applying early
Pressure to decide: Committing to one college puts pressure on students to make serious decisions before they've explored all their options.
Reduced financial aid opportunities: Students who apply under ED plans receive offers of admission and financial aid simultaneously and so will not be able to compare financial aid offers from other colleges. For students who absolutely need financial aid, applying early may be a risky option.
Time crunch for other applications: Most colleges do not notify ED and EA applicants of admission until December 15. Because of the usual deadlines for applications, this means that if a student is rejected by the ED college, there are only two weeks left to send in other applications. Encourage those of your students who are applying early to prepare other applications as they wait to receive admission decisions from their first-choice college.
What to do when your waitlisted?
That means the college of your choice is still considering you for the admission of their college.
By May 1st you will have to decide if you would like to stay on the waitlist or take yourself off of it. Meaning you are eliminated from getting into the school. If you are on the waitlist, the college of your choice waits to give you a decision until right before school starts in August.
This is all you need to know when applying for college and different ways to getting into your dream college.
About the Writer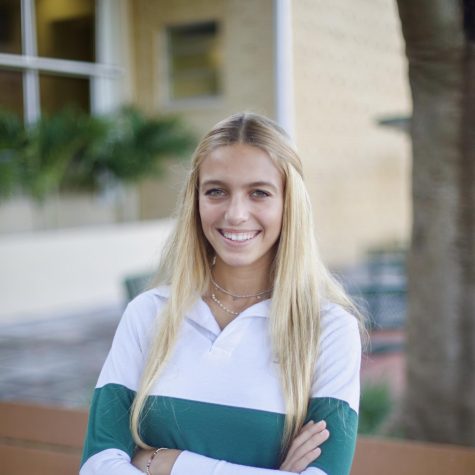 Alexia Menendez, Writer
Alexia Menendez is a Junior at ILS this year and is enrolled in journalism 1. Alexia has been a member of the ILS cheer squad for 2 years, attended nationals with her team, and hopes to study psychology...