Widespread SAT and ACT Test Cancellations Affecting ILS Seniors
Due to the coronavirus outbreak in March, many SAT and ACT tests being administered across the globe have been cancelled, and many ILS seniors have been unable to take their exams. 
Students have become very concerned because some colleges are still requiring the scores for admission.   
"I was registered to take the ACT in July but it was canceled. It is very uncertain
right now whether or not you will be able to test because many of the tests in South Florida are being canceled," said senior Meghan Swan. 
"It is definitely frustrating when you have been preparing for the tests and they are canceled on short notice," she continued. 
The frustration has definitely become a common thread among students. 
"It has honestly added more stress to my life because I didn't expect to be testing in my senior year," said senior Charlize Ramos. 
This has become a hurdle for many seniors who have yet to take their exams. Many feel that their timeline for applying to college has been completely thrown off track. 
Some students believe that College Board and ACT have handled the situation as best they could given the circumstances, however they are anxious about the obstacles that are still present. 
"Both tests have added many new testing dates this fall, but unfortunately many of those tests have been canceled in South Florida due to the high number of cases of Covid we had over the summer," said Swan.
Some students have mixed feelings about how the situation has been handled.
"I feel like College Board has handled it well since I received a refund right when my exam was canceled and they let me know about my canceled exam nearly two weeks before the exam," said senior Camyle Pliopa. 
"ACT however, has handled it badly. Their customer service is slow and it's difficult to contact them. They have also canceled my exams twice, one of them being two days before the test date.
It's been a hassle to receive my refund for one of my tests and their website crashed in early August, so I had to wait 2 hours and a half on their website to sign up for the September/October dates," she continued.
Some students feel that they could've handled it in a different manner altogether. 
"I feel that they handled it very poorly because they gave almost no alternative or assistance within these times," said Ramos. "They did add a few more testing dates, but it has still been impossible for me to test and get a decent score." 
Some students have decided to get creative and try to figure out ways to take these tests before their application deadlines in case the upcoming tests in Miami get cancelled again. 
"I am currently registered for October SAT and might be traveling to Naples in September to get in another test," said Ramos. 
ILS will also be administering an ACT exam to all seniors on October 20th, so if you're one of the seniors who still needs a score you will have a chance to take it then! 
Despite all the stress and confusion, the whole world is going through this all together. Many schools have decided to go test optional and those who haven't will most likely be flexible with when these scores are submitted, especially since the tests have been cancelled, so don't stress, seniors! Everything will work itself out. 
About the Writer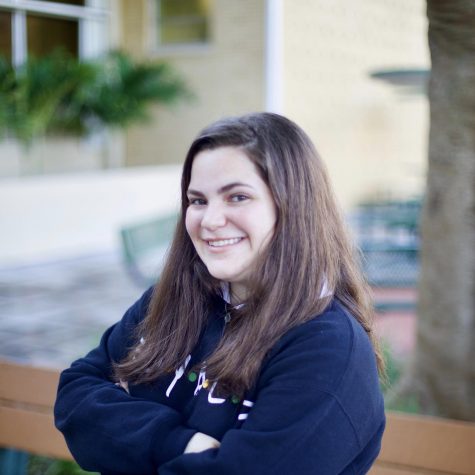 Sofia Farres, Editor-in-Chief



Sofia Farres is a senior at ILS this year and is enrolled in Journalism 2. Sofia enjoys participating in ILS service clubs and student government and hopes to pursue journalism and film in the future.