Traveling During A Pandemic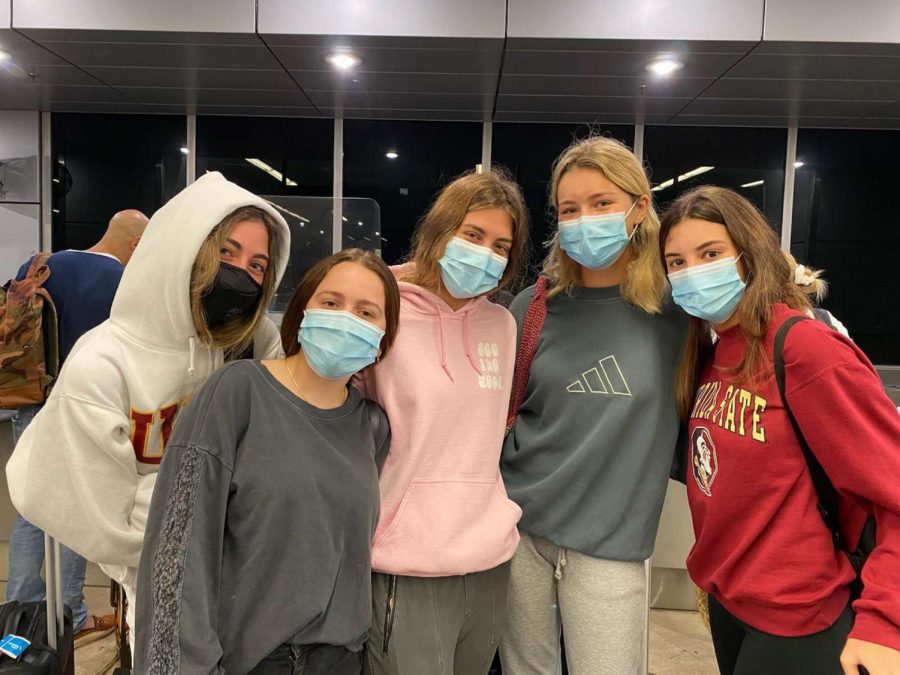 In August, many people, including ILS students, began to travel once again while taking safety precautions to not contract COVID-19.
Because of how air circulates and is filtered on airplanes, most viruses don't spread easily on flights. However, crowded flights make social distancing difficult. Air travel involves spending time in security lines and airport terminals, which can bring you in close contact with other people.
Senior Charlize Ramos had a pleasantly safe time traveling to California this summer.
"Overall, the experience traveling across the country was very regulated and safety was put first. American Airlines was very on top of everything and made it very enjoyable," said Ramos. "I felt safe throughout the whole trip because my party and I were very cautious about everything around us and how we stayed protected."
The CDC and the Federal Aviation Administration (FAA) have issued guidance to help airlines prevent the spread of the coronavirus. As a result, most major airlines in the U.S. require that crews and passengers wear cloth face coverings.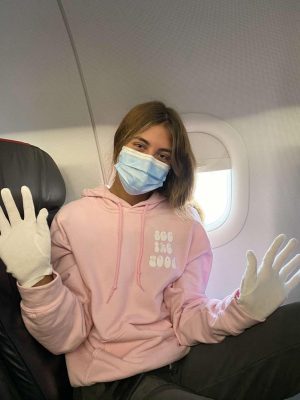 Senior Marjorie Amaral also enjoyed a safe vacation in Brazil, where she ate cultural foods, played beach tennis, and saw her grandparents.
"I had a good traveling experience; everyone was wearing masks and when I went in the plane they made sure everyone had their own row," said Amaral.
In many countries, it is a requirement to wear face masks to prevent the contraction and spread of the virus. This allows for tourists to still be able to explore new places and remain in good health.
Senior Sofia Nuñez joined senior Charlize Ramos in her adventure to the west coast.
"I stayed in a cabin in Lake Tahoe with my friends. We went to the lake everyday, hiking, and spent a lot of nights by the camp fire. It was really fun because we can't typically do that in Miami," said Nuñez.
The students all took the appropriate precautions to stay during the pandemic. They visited their friends, family, and made memories that will last them a life time — all with their masks on.
About the Writer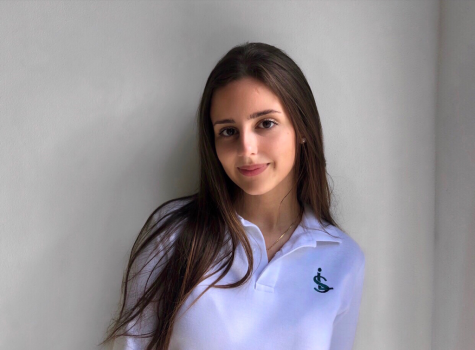 Arianne Cendon-Ruisanchez, Editor



Arianne Cendon-Ruisanchez is a senior at ILS and is enrolled in Journalism 2. Arianne enjoys covering Campus Life and is extremely passionate about working with the Guatemalan-Maya community.