A Look At The ILS Football Transfers
The ILS Football team welcomes five transfer student-athletes to their 2020 roster.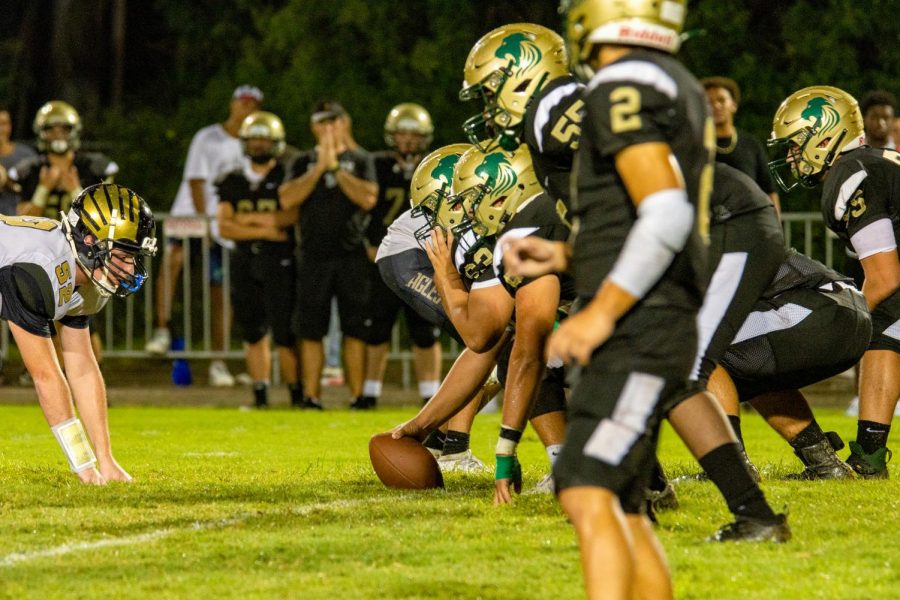 Part of producing a winning culture has to do with the players and coaches involved in the team's everyday grind.
In the case of coach Helder Valle's squad, it's all about making the right acquisitions for the better of the program. This summer, that featured adding the likes of five transfer students: senior Kama Jackson IV, junior Jarrod Carr, junior Daniel Reboso Jr., junior James Brill and senior Kai Vlaun.
"I always think a good healthy program has a balance of incoming freshman and transfers," Coach Valle said. "Every year we set up a journey in becoming a new team. Anything that the prior team has accomplished doesn't carry over to the following year. Each year, we're a team looking for a new identity."
Let's take a closer look at what they add to the momentum-building ILS football team, who commence their 2020 campaign Friday at 7:00 p.m. against St. Brendan (1-0).
LB Malik Kama Jackson IV:
Having enrolled at ILS prior to school heading virtual, Jackson IV has had a brief chance to familiarize himself with the school and his teammates. Now, he'll finally play with them on the field.
"It's amazing," Jackson said. "This is more of a team-bonding thing more than ever. We didn't get to work out for six months. To get back with them, like two months ago, it was a good thing. We got closer as a team and they made us better on the field."
As for expectations, there's nothing but high-praise from his coaches.
"We see big things coming from him," Coach Valle said. "His dream is to get a college scholarship and go to school for free."
Jackson, who's listed at 6-foot-1, played at Miami Beach High School his junior year, lining up at outside linebacker and tight end. He ultimately decided to transfer schools, letting go of a long legacy of Kama Jackson's who attended that school.
The 2021 prospect concluded his final season with the Tides at the bottom of his district standings, possessing a 1-9 record. He's making sure that never happens again.
"I'm going to lead the defense and lead the team in the best way as possible," he said. "… I only won one game last year, I'm not trying to have that again my senior year."
https://t.co/zqyjg29Tca. Check out my highlights 🙏🏿💯

— Kama Jackson IV (@KamaJackson) June 9, 2020
RB Jarrod Carr:
Filling in for four-year starter Deondre Dozier, the junior running back has high expectations carrying into his ILS debut.
"Jarrod is an exceptional kid," Coach Valle said. "He's a yes or no sir type of guy. He is so grateful for being here, and we're super excited to have him and for him to prove every single game that he made the right decision.
Like Jackson, Carr last played at Miami Beach, transferring to ILS in hopes of making more of his football aspirations. Through a glimpse of his highlight tape, the 5-foot-8 halfback offers the awareness to find open space and potentially even take it to the house.
Carr looks to use this year as a chance to learn and make the best of his opportunities.
"My ultimate goal for this season is to make a name for myself," he said. "I plan to improve by going hard every practice, get a little extra workout in after school and study those who are doing it the best at the next level."
QB Daniel Reboso Jr.:
A former quarterback at St. Brendan, the opportunity to capture a commanding victory would mean the world to Reboso Jr.
"It isn't only about me," Reboso said. "My team wants to win and they want to win for the school. It's the first time playing each other and we want to give back to the school a win against our sister school.
The 6-foot-1 signal-caller completed 70 of his 115 throws for 1,034 yards and 16 touchdowns last season with the Sabres, deserving of an 10-1 record and a FIFC conference championship.
Check out YEAR II by Daniel Reboso Jr on @hudl https://t.co/yDc3HCYVZy #hudl

— Daniel Reboso jr (@JrReboso) November 20, 2019
He'll look to add those winning intangibles to the Royal Lions.
"I'm just gonna be me, bring that swag every day at practice and at games," he said. I just gotta have trust in my guys and they'll have trust in me and we'll do great things."
WR James Brill:
In the eyes of Coach Valle, junior wide receiver James Brill has the opportunity to shine bright this season.
"One thing about James is that he's very, very fast," the second-year head coach said. "He does a good job at trying to get the guys going. The thing that stands out to me is that he has a great attitude always, he takes coaching hard and he does a good job of giving effort on everything he does. He's the ultimate competitor."
Brill played at Miami Beach last season as well, joining Jackson and Carr in transferring this year to ILS.
WR/SS Kai Vlaun:
Following surgery last Friday, an ankle injury sustained during practice will sideline Vlaun for the entire season.
Still, Coach Valle believes that won't limit him from providing the motivation necessary to better his team to succeed.
"It's misfortunate because last year he tore his ACL, came back trying to do big things here and it just wasn't meant to be," Coach Valle said. "But he is someone that is gonna bring energy to the team. He's someone who's just a good guy that will make sure the younger guys understand the playbook. He'll be somewhat like a vine to help them."
Marked at 6-foot-1, Vlaun suited up as a wide receiver and strong safety for Park City (Park City, Utah), who finished their 2019 season with a 9-4 record.
About the Writer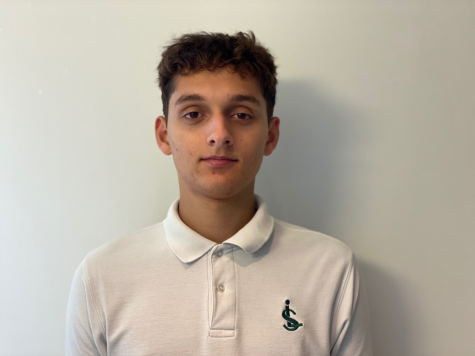 Michael Yero, Writer
Michael Yero is a Senior at ILS and is enrolled in Journalism 1. A varsity basketball player, Michael enjoys writing about sports and sharing people's stories.