ILS Football To Open Season Friday at St.Brendan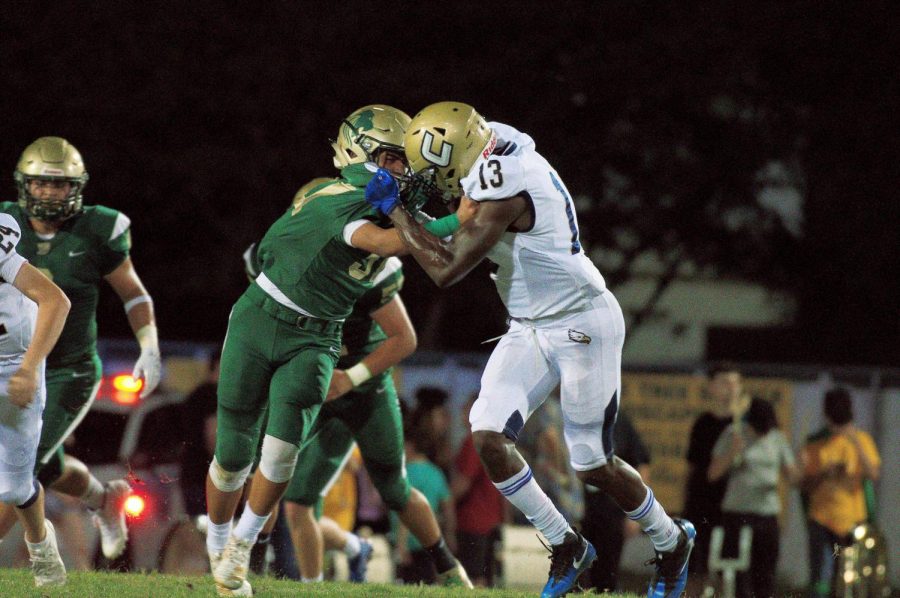 After months of setback, the Immaculata-La Salle football team will open its regular-season Friday night on the road. ILS, which finished 4-6 last season, travels to St. Brendan High School for a kickoff that's scheduled for 7 p.m.
"I believe we are ready," assistant coach D'Andre Mickens said. "The team knows that when we bring energy, effort and commitment, it leads to us playing fast and physical and that's what we are looking forward to doing every time we step on the field."
St. Brendan comes off a season in which they totaled a 10-1 record and captured the Florida Independent Conference championship. Their 2019 campaign included notable victories over Pembroke Pines Charter, Westminster Christian (2x) and Westminster Academy.
The Sabers are 1-0 thus far, having defeated Everglades Prep Academy 38-0 last week. Leading their offense is wide receiver Richard Dandridge, who displayed his quickness and caught a touchdown last week. Dandridge, a Class of 2023 prospect, already holds Division one offers from Texas A&M and Louisville.
As for the Royal Lions, they enter the season having lost three of their last four games last season. But in 2020, coach Helder Valle's squad is loaded with new faces, as he brought in five transfers this fall to complement the returnees.
The most notable of the additions is junior Daniel Reboso, who transferred from St.Brendan and has been named the starting quarterback. Reboso comes in with plenty of experience as a signal-caller, as he threw for 1,034 yards and 16 touchdowns last season.
"My team wants to win and they want to win for the school," Reboso said. "It's the first time playing each other and we want to give back to the school a win against our sister school."
Other players to look out for are offensive lineman Luis Bodden, an All-Dade Second Team selection, defensive lineman Dairo Melendez, running back Jarrod Carr, wide receiver Demetrius Johnson and linebacker Eric Islami.
Some top seniors for the Royal Lions include DE Ruslan Asher, OLB/SS Kama Jackson IV, OC Eitan Grimberg, who has committed to play football at Ave Maria, CB Sebastian Lopez and TE Yaniel Rodriguez. And for an ILS team that includes experienced players but also plenty of new personnel, it's all about using this Week 1 match to gel and mesh together as they work towards establishing a winning culture.
"They have a mental mindset that they are brothers on and off the field and that is key when working with a group of young men that are all trying to work towards on goal," Mickens said.
Most importantly, ILS wants to ensure that players will be competing in a safe manner, following all the protocols in order to prevent their student-athletes from contracting COVID-19.
"I think the safety measures that we have in place are great," said head Athletic Director Nicholas Fernandez. "They're going to help the kids stay healthy out there."
https://twitter.com/RoyalLions_FB/status/1310949726712455177?s=20
About the Writer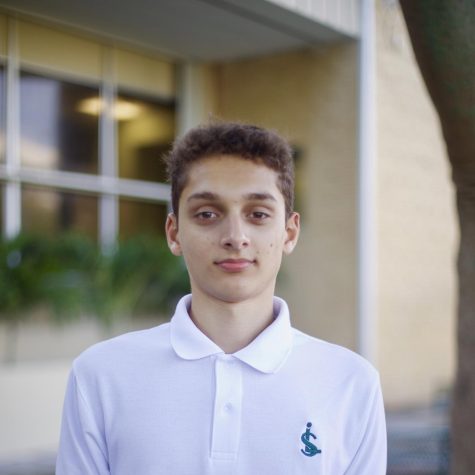 Anthony Yero, Co-Editor-in-Chief



Anthony Yero is a senior at ILS and is enrolled in Journalism 3. Anthony enjoys covering the Sports beat for the "Royal Courier" and looks forward to a career in journalism.