ILS Football Drops Opener to St. Brendan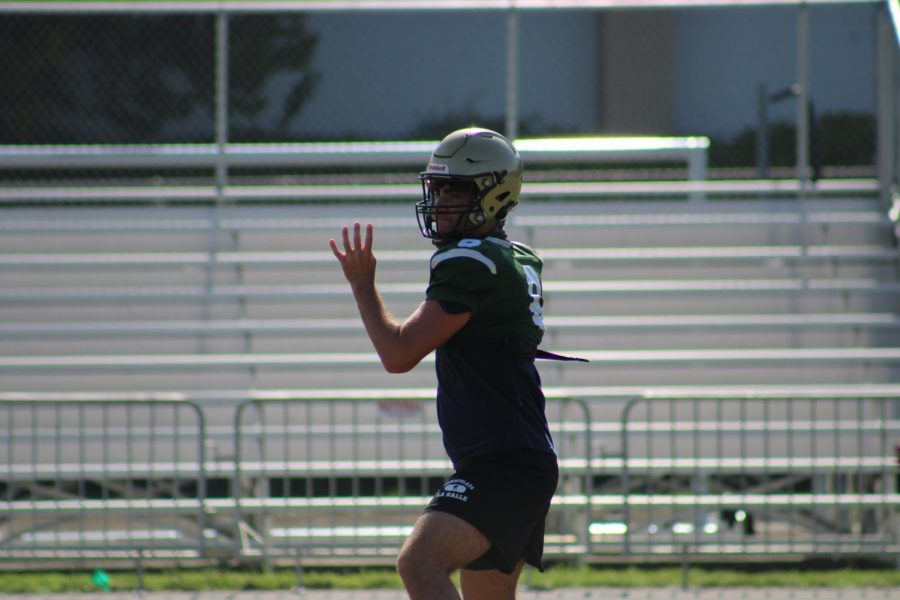 The Immaculata-La Salle football team held a 16-6 lead over St. Brendan early in the fourth quarter last Friday night, but their offensive woes came to haunt them late, and they had no response for the Sabers' 14 unanswered points en route to a 20-16 season-opening loss.
ILS (0-1) was able to maintain a lead throughout the first three quarters against St. Brendan (2-0), as they forced Sabres quarterback Damari Charlton to throw two interceptions, one of which was caught in the endzone by freshman Charquez Lee for a touchdown. Following a successful two-point conversion, they were unable to orchestrate another scoring drive in the first half despite a long interception return by sophomore Demetrius Johnson.
ILS carried their 8-0 lead into the third quarter, but the Sabres showed signs of life with a 64-yard touchdown by speedy freshman Isaac Brown to put them within two. And despite a fumble recovery that put the Royal Lions in great field position, the offense, led by junior quarterback Daniel Reboso, could not put more points up on the board.
It would be junior running back Jarrod Carr who ended ILS' dry spell with a two-yard rushing touchdown to put them up 16-6 following a fourth Saber turnover.
"At first he was getting a feel of the game and then from there all of the sideline saw how hard he was running and it was a good sight to see, head coach Helder Valle said about Carr, who finished with 88 rushing yards and two touchdowns on 16 carries.
But on the ensuing kickoff, freshman Josh Reyes returned it 75-yards for a touchdown to make it just a one-possession game. From there on out, a once emphatic Royal Lions sideline turned dull, as an interception by Reboso would open the door for Brown to punch in his second rushing score of the game, giving the Sabers a 20-16 lead.
As the rain picked up at St. Brendan High School, ILS's offense didn't. After Reboso was sacked on third down, ILS was forced to punt with just over four minutes remaining. The Royal Lions defense was able to prevail and force a punt with two minutes left, but it served no good as the return was muffed and fell into the hands of the Sabres as they would continue to run out the clock and walk away victorious.
"Overall, we think we moved the ball pretty well, just when it's time to punch it in we didn't execute the little things," Valle added. "So I think the emphasis this week is just about finishing."
Reboso finished his debut as a Royal Lion with 121 passing yards and an interception after completing eight of his 12 passes. ILS rushed for 108 yards as a team.
The loss puts ILS at 0-1 as they prepare for another road matchup, this time against Westminster Academy (1-4). And heading into their next game, coach Valle is looking for his team to build off of their season-opening defeat.
"I think the important part about all of this is that our kids understood that if we play the game," said Valle, "and we come out and do what we have to do then it's never about the other team it's always about us and what we have to do to get better."
About the Writer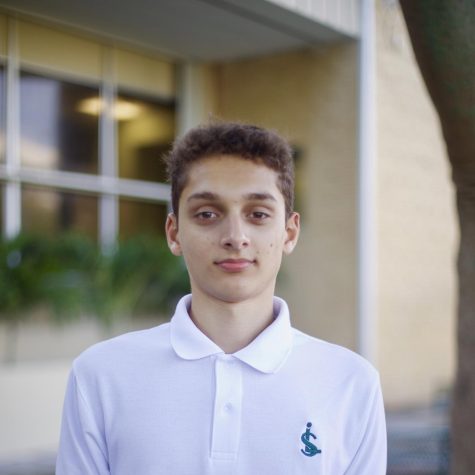 Anthony Yero, Co-Editor-in-Chief



Anthony Yero is a senior at ILS and is enrolled in Journalism 3. Anthony enjoys covering the Sports beat for the "Royal Courier" and looks forward to a career in journalism.