Second Quarter Senior Privileges!
At ILS, all Seniors receive privileges throughout the school year that they get to enjoy during their last year. The senior class president, Eugenia Gonzalez met with the school administration to present the proposals for this quarters Senior Privileges. 
So, the privileges the seniors will enjoy this quarter are the following:
Seniors may eat their lunch at the Bay. Social distancing must be practiced and only one

 

person per bench may be seated at a time. NO ONE is allowed to go into ANY cars and masks must be worn if you they are not eating.
Seniors may wear college sweaters NOW. Please make sure you to only wear college sweaters/jackets. Please do not wear college hoodies or t-shirts to school.
The uniform collared shirt does not need to be worn under ILS uniform sweaters or college sweaters; they are allowed to just wear the sweater.
On 2M Days when F Block is at the end of the day, if there are no school-wide activities planned and they are not signed up for a college visit, they will be dismissed after attendance is taken in F Block. So that means that Seniors on campus will be dismissed after attendance is taken on these days.
Seniors will continue to enjoy NETFLIX on their iPads.
The seniors are already enjoying all of their privileges, most of them are already rocking their college sweaters on campus. Many of them have different opinions on what their favorite privilege is. 
"My favorite privilege so far is having Netflix on our iPads because watching some Netflix helps me relax after a long stressful day of school," said senior Jimena Vazquez. 
The senior class president, Eugenia Gonzalez, is excited to keep getting privileges for her class. 
"Seniors, keep coming to me with your ideas for future privileges and I will work hard to make them a reality," she said.
About the Writer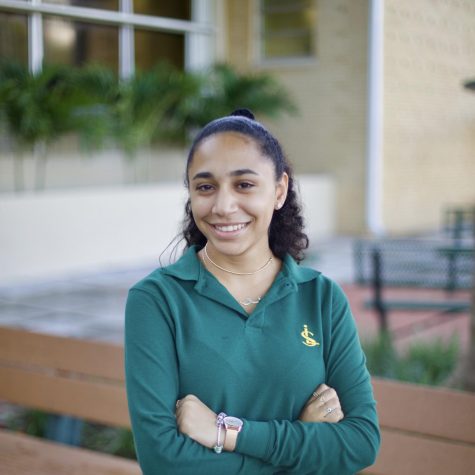 Noor Andre, Editor



Noor is a senior at ILS this year and is enrolled in Journalism 2. Noor enjoys creating content for both the ILS tv broadcast, LTV and the ILS newspaper, the Royal Courier. In journalism, she enjoys...