2020 Girls Volleyball Season Recap
It's a season that'll seemingly never be forgotten.
Under COVID-19 cautions and concerns, the Girls' ILS Volleyball team managed to undergo a season that'll go down in the history books. Finishing with an 8-3 record, the team won a second consecutive Class 4A District 15 championship and earned a Regional semifinal appearance.
The Lady Royal Lions managed to surpass its previous milestone in terms of regular season and playoff success and they broke barriers along the way.
"The girls volleyball team is back to back district champs. Thats the first back to back district title for them since 2015/2016. It really speaks to the hard work the ladies and coaches have put in, in such a short amount of time," said ILS Athletic Director Nick Fernandez.
The Lady Royal Lions dropped their first game of the season against Coral Shores before going on a four-game winning streak, one that featured a victory against Gulliver Prep, their first win against them since 2008. They managed to also finish in second place at the Florida Christian Tournament.
After falling to Plantation American Heritage in the tournament finals, the Lions went on another four-game winning streak, defeating every team in straight sets and extending coach Danny Saladrigas' career win total to 23.
"This team was extremely resilient in our mental game, so encouraging to each other to stay safe and hopeful," senior Emma Callaghan said.
The journey was headlined with another contest against the Raiders, one in which ILS won to advance to the Regional semi-finals, an accomplishment that had never been met in school history.
"Although we didn't win under regular circumstances, I am incredibly proud of my team and what we have accomplished," said Medina.
The girls eventually fell to St. Brendan in four sets, putting a cap on a season that'll never be forgotten.
At the end, junior Helena Marquina and sophomore Angelina Cambo were the offensive firepowers, each registering 72 kills in 11 games. Behind them were Callaghan (55) and Nicole Piedra (51), two other vital pieces to the Lions' success.
On the serving end, sophomore Christina Blanco totaled a team-high 24 aces, with senior Adriana Medina behind her at 18. Medina also topped the charts in assists, recording 107, above fellow teammate Samantha Santiago, who had 95.
As for blocking, Marquina (45) and Callaghan (40) had the highest amount of blocks. Lastly, Cambo, the team's X-factor, had 76 serves received, a team-high.
Saladirgas' group will be graduating three seniors: Callaghan, Medina and Charlize Ramos. The triad of graduates hope that their teammates appreciate the value of being part of a team, and to remain firm on wanting to repeat an even better season.
"Enjoy these moments because they go by so fast," Ramos said. "Remember everything we went through this year to get this far. Never forget the passion that went into this season and how bad we all wanted to win. Continue to create a tight bond with the team because friendships translate to the court."
Leading the pack will now be Marquina and Cambo, along with juniors Kiara Alietti and Ana Vitti, among others. They'll surely remain a team to keep an eye on in Miami-Dade County.
About the Writer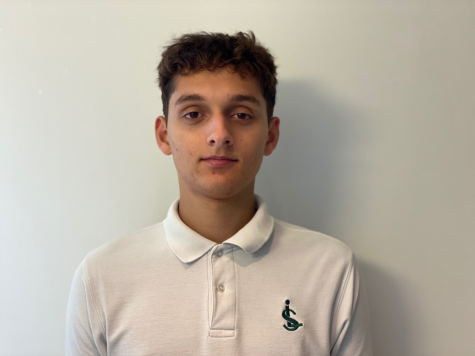 Michael Yero, Writer
Michael Yero is a Senior at ILS and is enrolled in Journalism 1. A varsity basketball player, Michael enjoys writing about sports and sharing people's stories.