Class Shields Bring Unity to ILS
On September 11th, 2020, SGA planned various fun events via Zoom, including the designing of class shields, to bring back our Royal Lion Pride since we were unable to hold our annual Kick Off celebrations.
One of the activities in the morning that day was to have each class break out in F Block groups to design a class shield or represent their class. Rubrics for the shield design had to include the class color, ILS colors, Royal Lion, Royal Palm, a cross and class motto. Each grade level had a design winner and a phrase winner, so one or two winners per grade level. The shields are meant to create common ground and symbol for the class to unite under.
After the winners for each level were selected, the original designs of each winning shield were then sent to Mrs. Capablanca to redesign into an actual shield to be professionally made. She took the ideas and drawing from the students, used a program called Adobe Illustrator to re-create the student sketches as vector files, along the way cleaning up and upgrading the design for large format printing.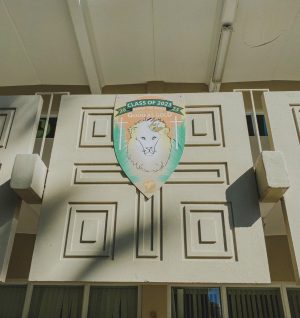 Mrs. Capablanca then had to contact the printer to make sure they were able to print and custom cut the shield shape on an outdoor material that can withstand the sun, rain and all our weather changes.
The shields measure 4.5 feet tall and each were nailed onto the buildings traditionally designated for 9th, 10th 11th and 12th grade.
Mrs. Capablanca hopes everyone feels united with their class a little more with the shield project.
"I hope to meet and take a photo with the student winners and the shields at some point!" said Mrs. Capablanca. "We know it has been difficult with our school split into three groups to get a sense of community and school spirit going, but as an ILS alumni myself I hope this little piece of homecoming contributed to helping our students feel the homecoming spirit!"
With hard work, the shields were able to arrive in a timely manner before Homecoming Week to hang on each building on campus since classes weren't able to do the traditional decorations around the school.
ILS's principal, Sister Kim, was happy the shields arrived before Homecoming Week to hang on each building on campus since classes weren't able to do the traditional Homecoming Week decorations around the campus.
"I do hope it helps students feel connected with their class and, as they pass by the shields during the day, it remains a reminder of the effort and hard work SGA is doing to ensure our ILS traditions continue," said Sister Kim. "Different, but just as fun and always together in spite of Covid-19 challenges."
"We will always be green and gold, Royal Lions, Salesians!"
About the Writer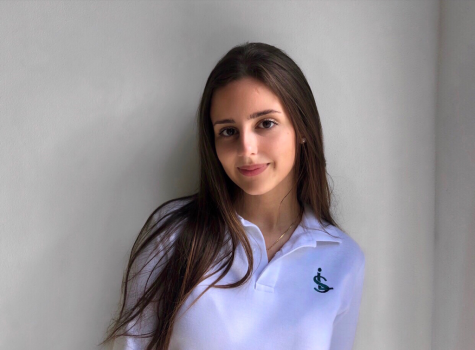 Arianne Cendon-Ruisanchez, Editor



Arianne Cendon-Ruisanchez is a senior at ILS and is enrolled in Journalism 2. Arianne enjoys covering Campus Life and is extremely passionate about working with the Guatemalan-Maya community.