ILS Loses Homecoming Heartbreaker
A socially-distanced crowd at 'The Jungle" withstood the rain and winds of incoming Tropical Storm Eta in hopes of watching the Immaculata-La Salle football team make history last Saturday night. The Royal Lions (2-2) were looking to put end to a losing streak versus Belen Jesuit High School (3-3) which has been ongoing since 1997.
But the wait will have to continue, as ILS was unable to hold onto their one-possession lead, losing it in the final 30 seconds of their 10-8 loss.
The Royal Lions' sideline erupted as with an 8-3 lead with less than a minute remaining in the fourth quarter, senior Ruslan Asher came down with his second sack of the defensive drive and forced a fourth and long for Belen. On the ensuing play, the 23-year long streak appeared to have come to an end, as freshman Charquez Lee recorded a sack on fourth down.
As ILS's defense celebrated the big-time stop and walked off the field, a yellow flag took the wind out of the sails of the ILS sideline.
The referees called a penalty on the Royal Lions and gave Belen one more chance: a fourth and five at around the ILS 40-yard line with just 27 seconds left.
The fate of the losing streak resided on the right arm of Belen's freshman quarterback Alberto Mendoza. And as he rolled out to his right and threw an absolute prayer of a pass to the endzone in between three ILS defenders, the ball was tipped and fell into the hands of Belen's senior receiver Carlos Iglesias.
The miracle last minute heave, which is also referred to as a "Hail Mary" in football parlance, would see ILS's players drop their heads in despair as Belen took their first lead since there was 1:12 left in the first half.
"We were shocked," said junior Eric Islami. "Our hearts dropped. Our jaws dropped. It was a very sad feeling."
The game revolved strictly around defense, as both teams were scoreless in the first quarter and ILS, which was held to a season-low in points, only scored once during the game. Their lone touchdown came late in the second period, as junior quarterback Daniel Reboso Jr., who returned after missing the past two games with an injury, delivered a 10-yard strike to junior receiver James Brill. The TD marked Reboso's first of the season and Brill's second.
The Royal Lions' defense had a hard time covering Iglesias, who caught a game-high eight passes for 145 yards, in the first half. But after picking up on their miscues, ILS's defense forced Belen to rotate between freshman QB's Mendoza and Andres Miyares throughout the contest. Both signal-callers would throw for under 100 yards. In addition, ILS's defense held Belen to just 77 rushing yards on 3.1 yards per carry.
If it wasn't for the game-winner, ILS would have held Belen, a team that came into the match averaging 20.4 points-per-game, to just three points. But at the end of the day, the Royal Lions look to build off the loss and use it to fuel them for their three remaining games.
"We are going to keep working bed and finish strong in these last three games we have," said Islami. "Stuff like this happens in football, and the only thing we can do is keep playing how we have been and improve week by week."
ILS will stay at home for the next two weeks in what should be very winnable games.
On Friday, they'll face off against win-less Somerset Academy South Homestead (0-6). And next Saturday, November 21, LaSalle will take on Everglades Prep Academy (1-4) before traveling for their season-finale versus North Broward Prep (1-1) on Friday, December 4.
About the Writer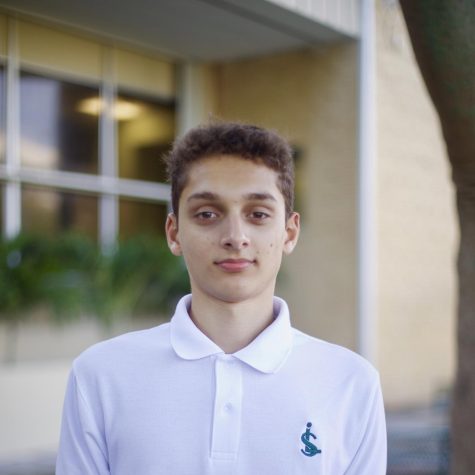 Anthony Yero, Co-Editor-in-Chief



Anthony Yero is a senior at ILS and is enrolled in Journalism 3. Anthony enjoys covering the Sports beat for the "Royal Courier" and looks forward to a career in journalism.