Seniors Celebrate HOCO One Last Time
Immaculata-La Salle Class of 2021, celebrated their final Homecoming Week with a little twist. Seniors showed ILS spirit through Zoom and in person.
"It was not the average homecoming the seniors were expecting but definitely one to remember," said senior Sabrina Sousa.
This year's theme was music genres, seniors got to show there spirit with dressing up as hip-hop dancers. Monday November 2nd, was the start of the very exiting week, the yellow cohort got to come to school dressed in green and gold, students went all out!
"Green and Gold day has always been one of my favorite days of HOCO week. I love how united the whole school is seeing everyone decked out in our school colors," said senior Gabriella Echarri.
Tuesday November 3rd, was Color Wars, personally my favorite day. Yellow cohort went all out, seniors were decked in red, from tutus, to headbands, wigs, and of course the traditional senior crowns. Everyone repping there class colors to see who is the most spirited out of all four grades.
Tuesday and Friday, students participated in the second annual LaSalle in Color. All students were called down during F blocks and handed a small container of colored powder representing your grade. All students we're lined up around the track according to grade and launched the powder into the air.
It was was memorable week for everyone at ILS but a very special one for the seniors.
"Homecoming week has always been a huge part of my time here at ILS and it's sad it's coming to an end but I'm glad we were still able to participate in one, SGA students and Moderators did a great job on making sure we were still able to have a memorable HOCO week," said senior Cristina Fanfani.
About the Writer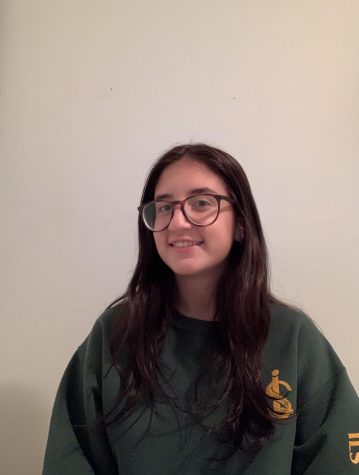 Alexandra Soler, Writer
Alexandra Soler is a senior at ILS this year and is enrolled in Journalism 1. Alexandra enjoys writing about current events, and works with the Guatemala Maya.