5 Things To Look Out For As ILS Football Hosts SASH
COVID-19 may have shortened the Immaculata-LaSalle football teams season, but they've been playing at their highest level in years.
The Royal Lions (2-2) have won two of their last three games while out-scoring the team's by a margin of 92-66.
That being said, they'll look to redeem themselves after a loss to Belen against Somerset Academy South Homestead. For players, it'll be there senior night, the final time they'll suit up as one at home.
Here are five things to look out for as the Royal Lions look to capture win No. 3 of the season.
1.) ILS has an experience advantage.
The Royal Lions' defense line consists of primarily experienced players in seniors Kama Jackson IV and Yaniel Rodriguez. As for SAHS, they're rush offense doesn't. Their leading rusher, Joshua McDowell, is an eighth grader. McDowell has rushed for just 92 yards on 49 carries this season.
They're lack of a run game has affected SAHS, a first year program, and played a big role in them still being winless.
ILS should be able to exploit their lack of a run game en route to a victory.
2.) SASH junior quarterback Jeovany Hernandez comes off of big week.
ILS's secondary has given up just 102.5 passing yards per game this season, and they look to shut down Hernandez on Friday. Hernandez, a junior, completed 11 of his 18 passes for 219 yards, three touchdowns and one interception last week.
ILS's secondary, led by sophomore Demetrius Johnson, has a team-high two interceptions and almost came down with two INT's last week.
3.) How will the running game perform after a down week?
ILS came into last week's match averaging 256.7 rushing yards per game with nine touchdowns. However, they were held to just 90 yards and no scores on the ground versus Belen.
Luckily for ILS, their opponent, Somerset Academy South Homestead, has given up 164, 155 and 163 rushing yards in three of their last five games. Expect Jarrod Carr, LaSalle's leader in rushing yards (571) and touchdowns (5), to excel on Friday.
4.) ILS QB Daniel Reboso bound to make a statement.
With injuries lingering his first season at ILS, Reboso has played a total of just two games – St. Brendan, Belen. Friday's contest could be his first real opportunity to showcase the potential he possesses.
Last week wasn't the ideal return for a Reboso, seeming a bit uncomfortable with consecutive roll outs to the left side. Expect the junior signal-caller to be given a bit more looks in shotgun formation, with the intent to target junior wide receiver James Brill and sophomore Demetrius Johnson.
The 1-2 punch of Reboso and Carr should also be in full effect against the Hurricanes.
5.) How will the Lions look following last week's loss to Belen?
For obvious reasons, the heartbreaking fashion in which ILS saw its victory celebration come to an end against the Wolverines is one that stings and could potentially leave a lasting stain.
That's why a victory Friday night will be so vital. Although they don't have anything meaningful to play for this time around – due to COVID-19 – the importance of the underclassmen to feel what bouncing back is like will be critical for the development of the program as a whole.
About the Writers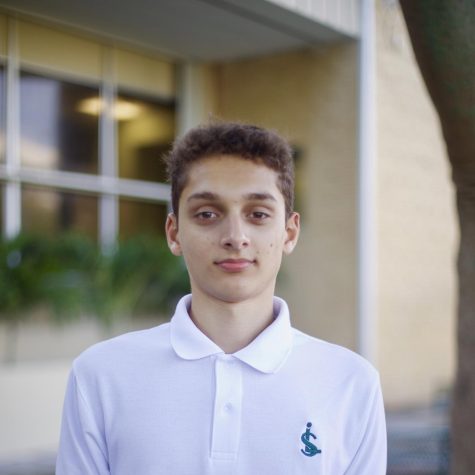 Anthony Yero, Co-Editor-in-Chief



Anthony Yero is a senior at ILS and is enrolled in Journalism 3. Anthony enjoys covering the Sports beat for the "Royal Courier" and looks forward to a career in journalism.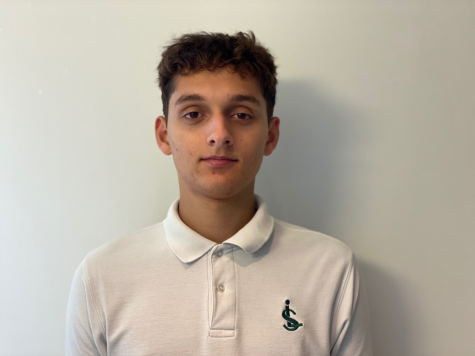 Michael Yero, Writer
Michael Yero is a Senior at ILS and is enrolled in Journalism 1. A varsity basketball player, Michael enjoys writing about sports and sharing people's stories.