ILS Boys Basketball Season Preview
For years, the Immaculata-La Salle boys basketball team has heard background noise consisting of criticism regarding recent success in comparison to what they once accomplished, but Head Coach Derrick De La Grana and his group are ready to turn heads and earn the respect they deserve.
Consisting of six juniors, four seniors and two sophomores, this Royal Lions squad features the experience, knowledge and a total understanding of what it takes to get things done.
"This is the first team that consists of players that I've developed myself," said De La Grana, who joined the ILS program in 2017, said. "Therefore, the chemistry of this group is great. They all have an understanding of what it takes to win and what their role on this team is."
The Royal Lions come off a '19-'20 season that saw them total a 10-15 record, ending in a 73-59 loss to Sunset in the 4A District Playoffs. Still, it was far better than the past two years, in which La Salle won a total of 12 games and lost 37. This time around, things are bound to change, and that starts with the seniors.
Headlined by leading-scorer senior Emilio Ramirez, mixed-in with Wael Hard, Anthony Yero and myself, the situations they've encountered have prepped them for the road ahead.
"Having a team with a lot of seniors is always a huge advantage," De La Grana said. "Guys have had all types of experiences, some positive, some negative, but they've learned and grown from all of them, so there's nothing they haven't seen at this point. When it comes to winning close games, especially in playoff settings, you need guys who have been there before to carry your team."
The Royal Lions also welcome juniors Delvin Espinoza, Carlos Gomez, Chris-Perez-Abreu and Eric Islami to the roster and bring back juniors Giorgio Saumat and Brett Gurka, along with sophomores Ivan Zivenko and Gilbert Salazar. Ironically, all the players have been part of a Varsity team or have been part of the development of this program.
Expectations are different this year. With schools like Gulliver Prep undergoing a rebuilding process due to the graduation of key players, the district title is up for grabs this season, and it could be ILS's best chance to shock the Miami-Dade area. If such were to take place, it would be ILS' first basketball district championship since '11-'12.
De La Grana eyes making that happen.
"My message to this team is they started on the bottom of the basketball scene here in Miami and have put in a ton of work over the years to gradually get better and improve our win total," he said. This is the year where everything clicks and we make a run at a district title."
The Royal Lions will start their season December 8th against St. Brendan and finish things off February 2nd versus Florida Christian.
About the Writer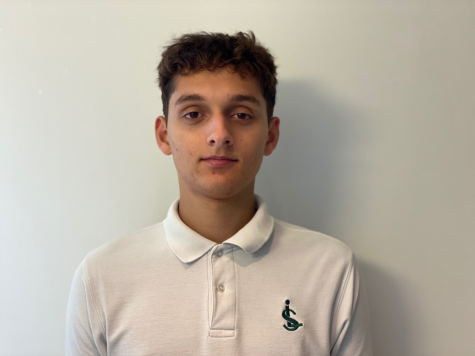 Michael Yero, Writer
Michael Yero is a Senior at ILS and is enrolled in Journalism 1. A varsity basketball player, Michael enjoys writing about sports and sharing people's stories.