Cast Of 'Twelfth Night' Undergoes Rehearsals
Since October 21st, the ILS drama club's "Twelfth Night" cast has been rehearsing nonstop on and off campus in preparation for its recorded performance in December.
Much like the school's scheduling for classes, drama club has also adapted into a hybrid like schedule with both virtual and on campus rehearsals. When on campus, the cast performs behind the cafeteria.  Even though the cast cannot perform on stage because of COVID-19, many of the students feel lucky enough to be able to perform in person instead of only virtual. 
"Although things are different this year, I'm really glad we're still able to do the show in person. Everyone is working so hard despite all the challenges we're facing and I'm really optimistic for how the show will turn out," said senior Alma Pichardo, who's playing the lead role, Viola.
When students aren't called on campus, rehearsals are held virtually through zoom. Even though the students are at home, their excitement and energy is the same as if they were on campus. 
As December approaches, the cast is bursting with anticipation because of the upcoming tech week rehearsals after thanksgiving break. During tech week the cast will be able to perfect there performances, wear costumes, practice filming the show, etc. 
So don't forget to support your fellow thespians as they work diligently to put on the best show possible for the school!
About the Writer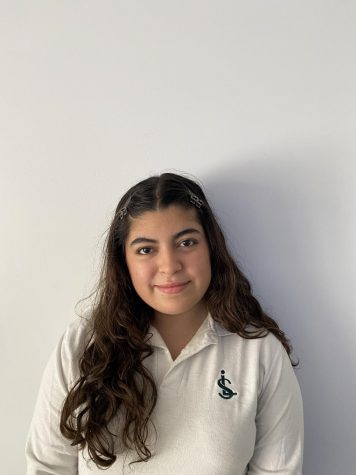 Sophia Rabelo, Writer



Sophia Rabelo is a senior at ILS this year and is enrolled in Journalism II. Sophia enjoys participating in the school's drama program and enjoys covering its events and news.