The Return of The Jonas Brothers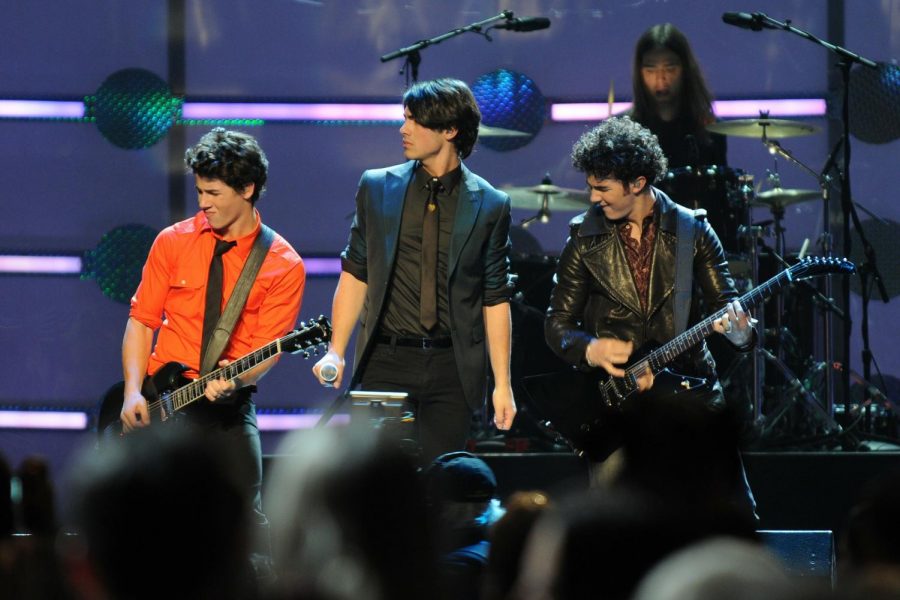 After six years of dedication to their families and building separate careers, the Jonas Brothers have made a comeback, releasing the 2019 album, "Happiness Begins."
In 2005, the three siblings joined and formed a now million dollar boy band. Popularized through Disney Channel in 2005, The Jonas Brothers, Kevin, Joe, and Nick, starred in a television show, "Jonas," which jumpstarted their career and increased their fame in the entertainment industry.
In 2013, after eight years together, the brothers officially announced their split, bringing tears to thousands of fans.
After the spilt, each brother took their individual paths, building a future for themselves.
Joe Jonas, 30, released his solo album, "Fastlife", in 2011, and recently married English actress, Sophie Turner, 23, in 2019. Joe and Sophie have since become social media darlings, often messing with paparazzi.
Nick Jonas, 26, released 11 songs over the course of 2014 to 2016 and later married famous Indian actress, Priyanka Chopra, 37, in 2018. Chopra starred in the hit show Quantico and according to an interview in Vogue magazine, Nick reached out to Priyanka via Twitter.
Kevin Jonas, 31, decided to put his fame on hold, and focus on his personal life. Since the breakup, Kevin Jonas and wife, Danielle Jonas, 32, have welcomed two children into their family. Alena Rose Jonas, 5, and Valentina Angela Jonas, 2.
The brothers, though, never forgetting where their fame and fortune started.
"When I was younger I had a huge love for the band especially because it was extremely popular," said Alexia Menendez, a sophomore at ILS. "I am so excited for their new music."
"The Jonas Brothers have always been my favorite band and finding out that they got back together was the best news ever. Their new album is incredible and I'm super obsessed," says Junior Class President Sofia Farres.
The  Jonas Brothers are currently on tour—"The Happiness Tour," which started on August 7, 2019 and will end on February 22, 2020. American singer, Bebe Rehxa, 30, and rising singer-songwriter, Jordan McGraw, 33, will join The Jonas Brothers on tour and perform the opening act throughout the tour.