Florida Manatee Attack Now Under Federal Investigation
Federal government officials in Florida are currently investigating an attack on a manatee that was found on Sunday, January 10th in the Homosassa River in Citrus County. 
They are looking for the people who were behind the attack, mutilating the manatee by carving the word, "Trump" into its back. Whoever is responsible for this attack could have to pay a $50,000 fine and spend a year in federal prison as their most serious punishment according to Craig Cavanna, investigating officer for the federal service. 
Manatees are a protected species, as they are in danger of becoming extinct. The Endangered Species Act Section 11 by the U.S. Fish and Wildlife Service further highlights the repercussions that could be faced when harming an endangered species of fish, wildlife or plant. 
Many ILS students have been extremely upset by the news about what happened to the manatee so close to home. 
"I am disgusted by the inhumane treatment of God's creature and repulsed by the inhumane measures that people take to prove their loyalty to political ideologies when the treatment of animals is far more important than any political party or candidate ever will be," said senior Cecilia Muñiz. 
They believe it is incredibly important for people to keep endangered wildlife out of their political agendas. 
"Exploiting endangered wildlife to get attention for your candidate is not only incredibly wrong, but extremely dangerous. People cannot think this is okay under any circumstance. It was completely unfathomable to me that a person would think to do something so evil and I pray it never happens again," said senior Fernanda Valdez. 
Some students believe it is important to take action within the school community to stop incidents like these from taking place in the future by educating the student body further on environmental issues. 
"We need to make sure that all students are being educated on the way to treat wildlife and they also need to know what species are endangered and how they can work to protect them," said Valdez.
Other students believe ILS could help by organizing events. 
"I think we could try to organize some school wide events within the environmental club to raise awareness for these types of animal cruelty issues," said sophomore Olga Cortes. 
It is important to stay updated, especially during these times of such turmoil within the country so make sure to continue checking local and national news sources and learn more about the ways you can protect endangered species. 
About the Writer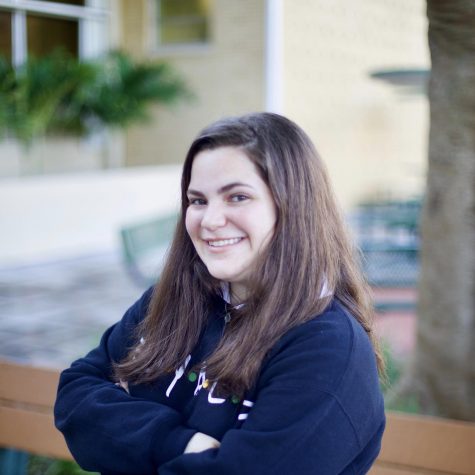 Sofia Farres, Editor-in-Chief



Sofia Farres is a senior at ILS this year and is enrolled in Journalism 2. Sofia enjoys participating in ILS service clubs and student government and hopes to pursue journalism and film in the future.