You must apply for the Bright Futures Scholarship!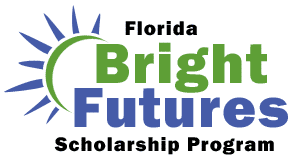 If you do not submit your application prior to graduation, you will not be able to submit it afterwards! To qualify for the Florida Bright Futures Scholarship, one must have the required scores.
Bright futures is valid for five years or 120 credits (as long as you maintain minimum requirements in college). Even if you are planning on going to a school outside of Florida, you should still apply since the award will be available just in case.
Senior Beatriz Diez will be applying to the Bright Futures Scholarship because she believes it's an opportunity no one should pass up on.
"I think the scholarship is really helpful not only to those who want to stay in Florida for university but also for those who's financial situation limits their options ; this could open some doors for so many people," said Diez.
For the Florida Academic Scholars (FAS) a 3.5 GPA (core academic) and SAT: 1330 or ACT:29 is required. This scholarships covers full tuition at a Florida Public Institution, application fees, and $300 stipend.
For the Florida Medallion Scholars (FMS) a 3.0 GPA (core academic) and SAT: 1210 or ACT:25 is required. This scholarship covers 75% Tuition at a Florida Public Institution and $77 per credit.
Senior Pedro Beron-Vera is satisfied with his ACT score and will be applying to the Florida Academic Scholars Scholarship.
"I will be applying in case I end up going to the University of Miami since it's the only school in Florida that I applied to," said Beron-Vera.
It's important to make sure that you obtain the GPA requirement by the end of your senior year. Remember that Bright Futures will only use your Core Academic Classes when calculating your GPA and will give an extra 0.5 points for Honors and 1 point for AP Classes.
Senior Mary Katherine Stewart thinks it's a great motivational factor for seniors who are currently combating "Senioritis".
"I think this scholarship is really helpful to students because it gives them an incentive to finish off their senior year strong and helps make education affordable," said Stewart.
If you qualify for the Florida Medallion Scholarship and would like to qualify for the Florida Academic Scholarship, you can continue to try and improve your scores up until the June 2021 test dates from SAT and/or ACT — and yes, they do superscore!
You must submit your application for Bright Futures through the website below. It is recommended to download the newest version of your preferred browser for the best experience (Chrome, Firefox, Microsoft Edge, Safari).
Florida Bright Futures: link.
Students must submit a completed Florida Financial Aid Application (FFAA) to OSFA for programs denoted by an asterisk (*). In order to apply for State Scholarship & Grant Programs, a student must first Create a Student Account. After logging into your account, you may proceed to complete the FFAA.
Don't miss out on this opportunity to make your education more affordable!
About the Writer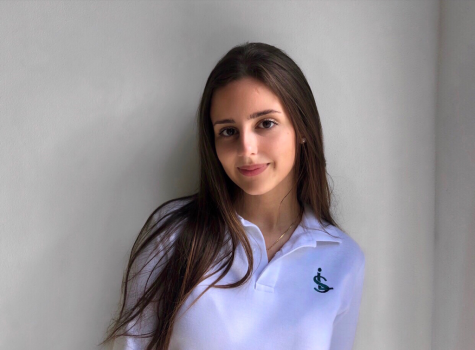 Arianne Cendon-Ruisanchez, Editor



Arianne Cendon-Ruisanchez is a senior at ILS and is enrolled in Journalism 2. Arianne enjoys covering Campus Life and is extremely passionate about working with the Guatemalan-Maya community.