Seniors Don Bosco Day Fun
On Friday January 29th, ILS seniors were invited to come on campus to enjoy and celebrate their last Don Bosco Day with activities followed by an outdoor Mass.
Every year Don Bosco Day is filled with fun, games, food, and Mass. This year, the pandemic didn't allow for everyone to come on campus and enjoy the day, but seniors were allowed to celebrate all together.
"I was very exited to get back on campus and celebrate what was our last Don Bosco day," said senior Carla Valdano. "It was so great to be back at school for a day and see my classmates and teachers," she added.
This was many seniors first day back on campus since last year and it was a special one. Although the whole class was invite back, social distancing was enforced in order to ensure safety for students and teachers.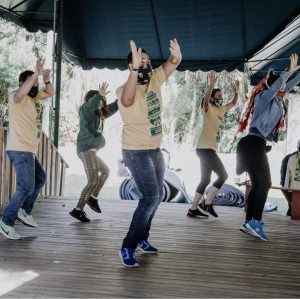 Don Bosco day began with a special presentation for seniors and was followed by many activities including Zumba, arts and crafts, scavenger hunt, Mario Kart, and many more.
"As a class we all decided to go straight to Zumba because it was such a fun activity where we got to listen to music and dance," said senior Andres Torrealba. "We laughed a lot and had so much fun," he added.
After these activities seniors were able to celebrate Mass all together on the field while being socially distant. This was a very special moment that allowed the class of 2021 to unite with not only students but teachers as well.
"Mass was so different but very special because it was the first time our class was united as one and even the weather was perfect to be all together celebrating Mass outside," said senior Isabella Guardazzi
After Mass, students were treated with SAGE bagged lunch and a very special treat, donuts from Salty Donuts.
"I wasn't expecting to be treated with Salty Donuts, not only did we have chicken patties which is everyone favorite, but we also got treated with the best donuts," said senior Andrea Ulivi.
Don Bosco Day was a day seniors will remember as it was there last Don Bosco Day and the first time they were able to unite as a whole class.
Seniors are hopeful to continue being able to gather as a class for many other events to come before graduation.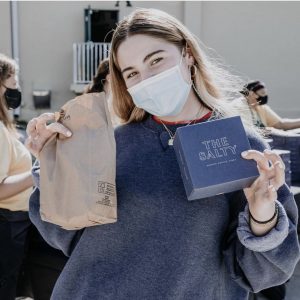 About the Writer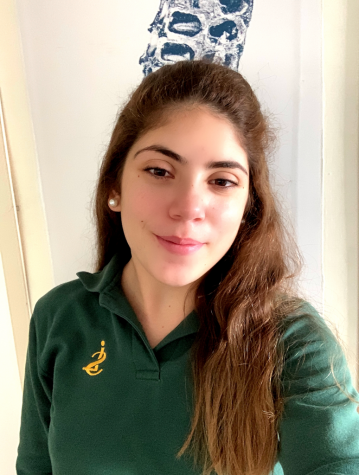 Camilla Diez, Editor



Camilla Diez is a senior at ILS this and year and is enrolled in Journalism 2. She enjoys writing about and covering the entertainment beat. Camilla would like to pursue journalism/communications...