New Student-Led Social Justice Group at ILS!
On Wednesday, January 20th, ILS launched their first ever student-led social justice group. This group comes together to discuss how to bring speakers, conversation, and education to their student body surrounding social injustices affecting all different groups of people around the world.
The group is not a political group, rather they are a group based in Catholic Social Teaching and advocating for the equal rights and dignity of all human beings. It was created for students to have another voice.
Immaculata-La Salle High School has always focused on social justice. This semester, the student-led social justice group will have an intentional focus on anti-racism and systematic racism.
The reality of this history has been on stark display in recent months. From the terrible killings of George Floyd and Ahmaud Arbery, to the countless, untold acts of racism that take place every day across America, these are the issues that are defining our nation and it's citizens.
Our responses will also define who we are and will be in the 21st century and beyond. Truly, the very nature of our human decency is at stake, and we all have a deep responsibility to be a part of the solution.
The group hopes to meet at least once a month to have these discussions and plan different ways to spread awareness to the ILS community.
There will be opportunities for those who want to lead and coordinate, as well as opportunities for those who want to support, help, and participate.
SGA President, senior Charlize Ramos, believes everyone should partake in this group because it is a great way to raise awareness on current social injustices and engage in meaningful discussions.
"I encourage students to join this group because there are so many social issues that happen within our society that aren't talked about often enough within school. I think that as students who follow the Catholic teaching it is our duty to bring these issues to light and hopefully create a more just world, especially in our school community and after we graduate," said Ramos.
Students can attend the meetings that will be held on a monthly basis and also join the FlipGrid and Showbie group where they will be giving more information on resources on how we can solve more issues in our community.
Inaction is simply unacceptable, and we have to stand up and speak out. Join the student-led social justice group!
About the Writer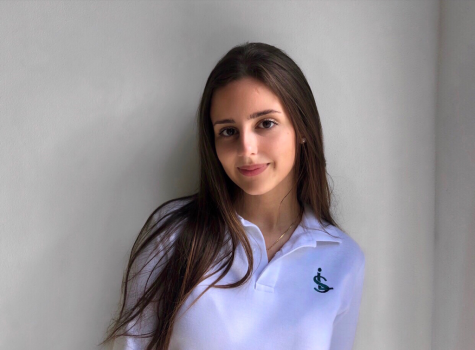 Arianne Cendon-Ruisanchez, Editor



Arianne Cendon-Ruisanchez is a senior at ILS and is enrolled in Journalism 2. Arianne enjoys covering Campus Life and is extremely passionate about working with the Guatemalan-Maya community.