Cancelled Shows to Give a Rewatch
A show's lifespan depends on the network it's being carried by and the viewership it gets. During the pandemic, more and more shows have been getting cancelled due to lack of resources. 
Since this pandemic isn't going away anytime soon, here are some shows that have been cancelled throughout the years that people should rewatch for entertainment and possible reminiscing. 
10. Gossip Girl
Although this show did end a few years back, it is still popular to this day. HBO Max is even working on a spin-off of this show so its the perfect reason to rewatch the show and refresh your memory of the plot lines.
9. Glee
This drama-comedy has been re-surging lately due to viral memes talking about an actor on the show, Matthew Morrison. Gen Z loves to make fun of this man and his character, which who can blame them? Did Mr. Schue really have to rap "Gold Digger" by Kanye West? If you want a laugh with a little drama, this is the perfect show for you.
8. The Chilling Adventures of Sabrina 
Netflix recently decided to cancel CAOS and no one really knows why. Fans and actors of the show are upset over this and petition has been going around to get picked up again. Not much has happened since, but the show recently came out with its final season. Watch it from the first season to the last for a true viewing experience.
7. The Office
This one might be obvious, but it has to be on the list. This show truly knows how to get a laugh out of anyone and is a crowd favorite. You can find all episodes of "The Office" on NBC's streaming platform "Peacock." 
6. Scream Queens 
This is definitely an under appreciated show. The show was cancelled only after two seasons even though the storylines were incredible. Definitely give it a watch if you like mystery, drama, and dark humor. 
5. Friends 
Again, another obvious choice. No explanation is needed for this show at all. It's just iconic. All episodes of "Friends" are available to watch on HBO Max.
4. The Vampire Diaries 
This show only ended a few years back, but has faced a massive increase in popularity recently. It even has two spin-off shows, one still on the air today. Here's all you need to know: it's "Twilight", but better. 
3.  The Twilight Zone 
Speaking of "Twilight" this show does have a new incarnation of it in CBS All Access, but it does not do the original justice. When watching this, the viewer will get transported into the stories. You definitely won't regret watching this classic. 
2. ER 
ER walked, so "Grey's Anatomy" could run. "ER" is pretty much the older version of "Grey's Anatomy" and is definitely worth a watch if you love the currently running doctor show. This classic show helped make George Clooney and others stars. It's streaming on "Peacock."
1. Twin Peaks 
This show defined a generation and is one of the most iconic tv shows in television history. If you love mystery, this one is definitely for you. Although it only has two seasons, this iconic show is a must watch for everyone. 
Happy viewing, Royals!
About the Writer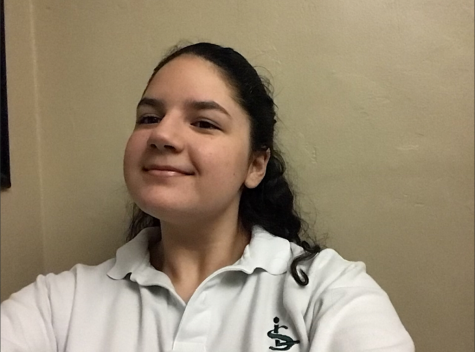 Victoria Betancourt, Writer



Victoria Betancourt is a junior at ILS this year and is enrolled in Journalism 2. Victoria is an ILS cheerleader and enjoys covering the Entertainment section for the Royal Courier.