Football team loses at Gulliver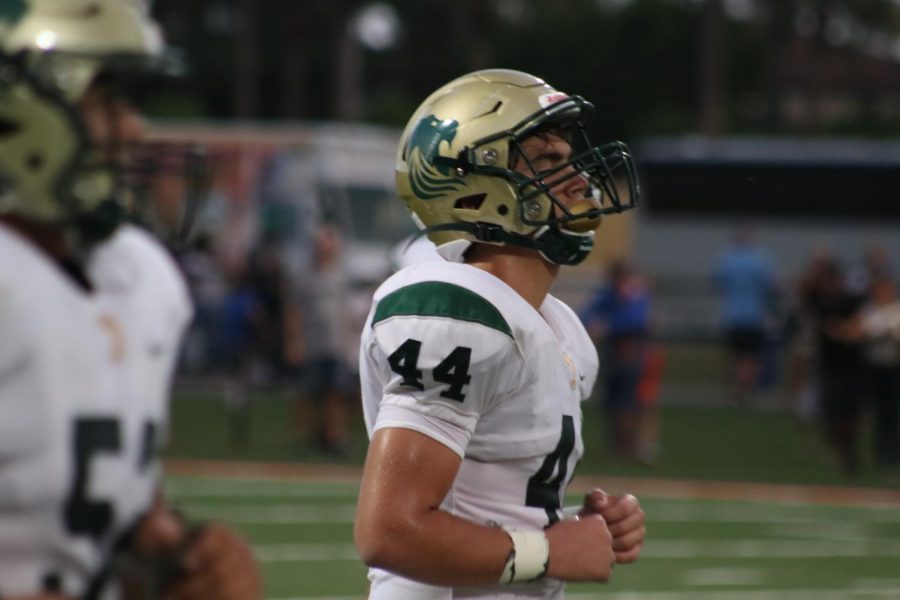 On Friday night, the ILS Royal Lions football team ran into the buzzsaw known as the Gulliver Raiders. ILS dropped their second straight game, this one by a score of 44-0.
Playing for the second week in a row without star senior running back Deondre Dozier, the Royal Lions struggled to generate anything on the offensive end. And being unable to keep the ball away from Gulliver eventually wore on the ILS defense, who played pretty well, all things considered.
Senior quarterback Francis Coronado had a game to forget, completing just three of 11 passes for just 33 yards. Coronado also threw a pair of interceptions, one of which was returned for a touchdown. Those were Coronado's first interceptions of the season.
Sophomore Jude Servius took the bulk of the carries in Dozier's absence, but managed just 13 yards on three carries. Senior Jacques Calixte got his first carries of the season, but gained only eight yards.
Senior wide receiver Zach Barrios continued a streak of seven straight games with a catch going, as he hauled in two passes for 12 yards. Junior Kiondre Glinton added one catch for 12 yards to his season total. Glinton and senior Andy Abreu are tied for the team lead with seven catches each this season.
The defense continued to fight throughout this one, and remains the strength of the team now that Dozier is out.
Senior defensive lineman Lafonzo Ruffin led the team with eight tackles, and picked up two more sacks. Ruffin leads the team with six sacks this season. He's a dominant player.
Sophomore cornerback Vashaud Williams continued his solid play with five tackles. Sophomores Jude Servius and Eric Islami both added five tackles as well.
Junior Yaniel Rodriguez recorded two tackles, including one for a loss, and had a pass defensed. Junior Ruslan Asher and senior Jaques Calixte both recorded their first sacks of the season.
Next week, the Royal Lions return home to face the North Broward Prep Eagles (1-3). ILS is looking to improve to 2-2 on the season.