ILS Boys' Wins 4×100 Meter Relay At Belen Meet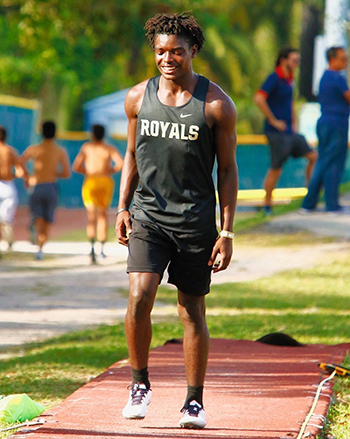 371 days ago, the Immaculata-La Salle track and field team won first place in the 200-meter dash at the Belen Home Meet. Days after, the coronavirus pandemic cut the team's season short.
On Tuesday, they were right back where it all ended.
Reminiscing on what could've been a successful season last year, the ILS track team wasted no time getting back to work in their first meet of 2021. The boys' took first in the 4×100-meter relay and senior Sebastian Giugovaz and junior Jude Servius were second and third in the 200-meter dash.
"It was definitely exciting, the nerves were still there but as soon as it was my turn to run I was completely focused," Giugovaz said.
ILS's 4×100-meter relay team — Giugovaz, Servius, junior Joshua Pina and junior James Brill — beat out three teams with a time of 44.50 seconds. Giugovaz (22.69 seconds) and Servius (22.72 seconds) came up just shy of first place (22.45 seconds) second out of 44 runners in the 200-meter dash.
Pina won his respective heat in the 100-meter dash with a time of 11.96 seconds. Senior Steven Patino (12.37 seconds) and freshman Charquez Lee (11.93 seconds) were second in their 100-meter heats. Sophomore Demetrius Johnson placed fifth in the long jump with a 5.10-meter jump. Junior Luis Bodden (11.33 meters) and sophomore Dairo Melendez (10.39 meters) came in fourth and fifth place in the shot put.
"I think we're off to a solid start, but there's more work to be done," Patino said. "As long as we keep being consistent and working hard, the sky is the limit.
Freshman Mariam Osman (2:40.76) took first place in her heat in the 800-meter dash. Senior Victoria Morera captured third in the 1600-meter run with a time of 5:49.10, and sophomore Carly Costaregni (13.64 seconds) finished third in the 100-meter dash.
Sophomore Carolina Juara (4.17 meters) and freshman Emilie Reyes (4.04 meters) were second and third place in the long jump. Junior Alyssa Vega (17.26 meters) came in fourth place in the discus throw.
The track team's outing in their first meet is just a small sample of what they hope to accomplish this season. Head Coach Eddie Cerdeiras feels the enthusiasm on his team, especially amongst the seniors, and is excited for what's to come.
"This team has endured a crisis," Cerdeiras said. "They are part of a history that I believe, at least for the ones that have been loyal, will resonate with other life issues they will encounter later on."
The track team has endured the coronavirus pandemic and the graduation of last year's seniors within the past 12 months. Cerdeiras has turned to Morera, who signed to run cross country and track at Spring Hill College in Mobil, Alabama, to lead the team.
"Our team captain Victoria Morera has taken the role of a player-coach," head coach Eddie Cerdeiras said. "We have been very fortunate especially when "isolation" has become the norm to have student-athlete of her stature."
The ILS boys' and girls' track team will travel to Palmer Trinity School for a meet on March 11.
About the Writer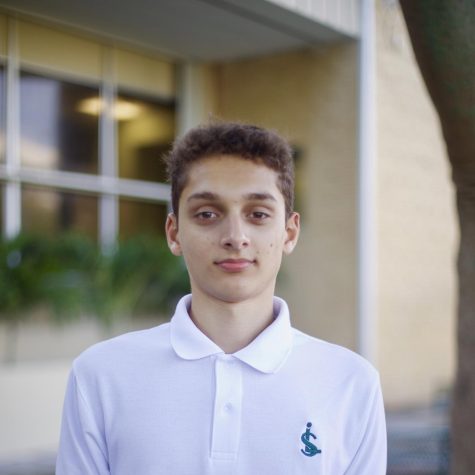 Anthony Yero, Co-Editor-in-Chief



Anthony Yero is a senior at ILS and is enrolled in Journalism 3. Anthony enjoys covering the Sports beat for the "Royal Courier" and looks forward to a career in journalism.