Lady Gaga's Dogs Are Recovered
Lady Gaga's dogs and dog walkers are all safe and recovered after being victimized in a armed robbery. In Los Angeles, California on February 26th, Pop star and Emmy Award-winning actress Lady Gaga's dogs were stolen. 
At around 9:40 PM, two men jumped out of a white sedan on 15th block in North Sierra Bonita Avenue and threatened that Lady Gaga's dog walker, Ryan Fischer, to hand over the pop stars three French Bulldogs.
Ryan Fischer was not compliant with the robbers, causing one of them to shoot him on the left side of his chest. The robbers took two of the three dogs then quickly drove off.
 On Friday, February 27th, an anonymous woman walked into LAPD's station. It is not clear how this women retrieved the two dogs but Los Angeles Police Capt. Jonathan Tippett said the woman seemed to be "uninvolved and unassociated" with the previous robbery.
Lady Gaga is currently in Italy filming a movie so her representatives were able to confirm the true identity of the dogs, Koji and Gustavo. She had previously posted an offering of $500,000 as a reward to whoever returns the dogs safely. It is not clear if the lady who returned the dogs retrieved the reward. 
Lady Gaga's dog walker, Ryan Fischer is in hospital care right now. Lady Gaga put out a statement regarding his health.
"I continue to love you Ryan Fischer, you risked your life to fight for our family. You're forever a hero," she wrote. Fischer's family added that: "Ryan loves Gustavo and Koji as much as Lady Gaga does."
Sophomore Angelina Cambo says "As a fellow bulldog owner, this news broke my heart and I can't imagine the fear all parties were feeling."
About the Writer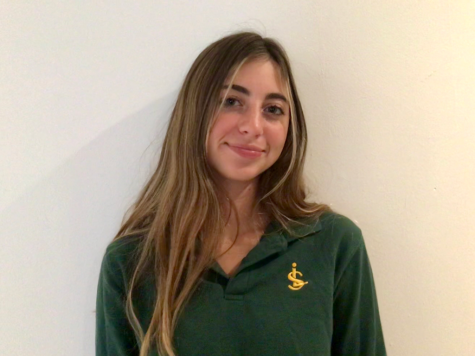 Holland Ramos, Writer
Holland Ramos is a sophomore at ILS this year and is currently enrolled in Journalism 1. Holland enjoys listening to all types of music and is interested in pop culture.