All Juniors on Campus for the ACT
On Tuesday, the juniors had to report to campus to take the ACT test. This was the first time all the juniors had been on campus together in a very long time. For many students, especially those who are all virtual, this was the first time they had been on campus for an extended period of time all year.
This was the case for me. As a virtual student, it was the first time I had been on campus in a while. I was a bit stressed over the test, but it was still nice to see familiar faces after a long time of isolation. I will admit I have missed the feeling of a real classroom. I also felt that everyone has been doing a good job staying safe and following the guidelines to keep COVID at bay.
Personally, I can say that it was a positive experience overall, minus the stresses of a standardized test.
I was able to ask other virtual juniors what the experience was like for them.
Agustina Coretti told me that when she stepped on to campus it "felt weird. It somehow felt as if I had never stopped going. I'm glad that we were able to take the ACT, even with everything that's been going on lately," she said.
For Maria Meyer, "it didn't feel as weird as expected… [and] it was well organized."
This is true, as faculty and staff did an excellent job of making sure that students who were unsure of the COVID rules regarding walking arrows and such were informed on how to follow them.
Finally, Katrina Díaz Balart told me that she too felt safe, and was happy to see people who she hadn't yet seen this year. She also commented that in regards to the actual test, she "liked the shorter times for sections," but wishes she had known about the essay portion beforehand.
Although the test was long, it's a good thing we were all able to take it at school, together. By providing us with a safe testing environment and a chance to see our friends again, ILS again successfully accommodated its students.
About the Writer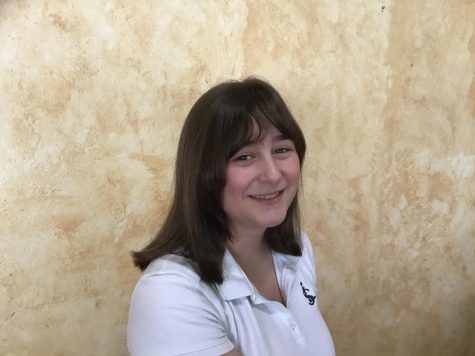 Gabriela Danger, Writer
Gabriela Danger is a junior at ILS this year, and is enrolled in Journalism 1. Besides writing, Gabriela enjoys nature and photography.