Stimulus Checks Arriving
President Joe Biden authorized stimulus checks when he signed the American Rescue Plan into law. Stimulus checks are already starting to arrive in people's bank accounts.
The checks are going out to single people making up to $75,000 and couples making up to $150,000, and phase out at $80,000 and $160,000, based on either 2019 or 2020 tax returns, depending on the last available filled taxes.  
Previous checks phased out at higher income levels, meaning some people who got checks in previous rounds will not be receiving them this time. However, for the first time, the legislation includes checks for adult dependents, such as college students and people with  disabilities. 
"I think college students being able to qualify for stimulus checks now is a really good thing because it could help them cover their bills and needs during the pandemic," says senior Yohance Forde. 
The bill was signed by President Biden on Thursday and people began to receive checks as soon as the  next day. The Internal Revenue Service said that more rounds of stimulus checks will be deposited into bank accounts over the next few weeks, and sent out in the mail in the form of checks or debit cards. The agency also said people can track the status of their checks using the "Get My Payment" portal.
A coronavirus survey work was conducted asking people what they spent or would spend the check on. Most responses said the money would go to filling an essential need. 
The survey found that about 60 percent of people are planning to use at least some of their money on food, and about 45 percent planning to spend some or all the funds on either rent or mortgages. Other bills were also a priority, with 45 percent saying the stimulus would help with utility payments, and about 31 percent wanting to put money toward credit cards or loans.
This shows that Americans are using and were waiting for these checks to cover basics such as food and shelter. 
"I think stimulus checks are an important part of corona relief because they help provide money to struggling Americans during this pandemic," says senior Maia Medina. 
About the Contributor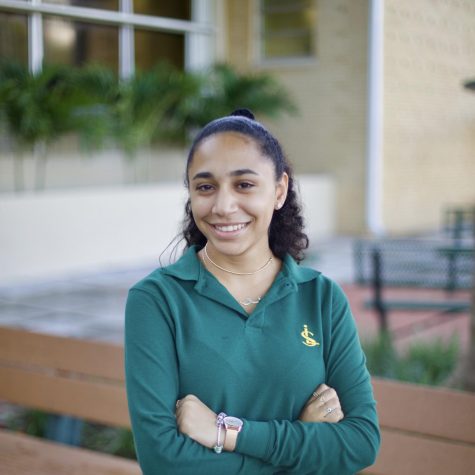 Noor Andre, Editor



Noor is a senior at ILS this year and is enrolled in Journalism 2. Noor enjoys creating content for both the ILS tv broadcast, LTV and the ILS newspaper, the Royal Courier. In journalism, she enjoys...