Coach Eddie Back For his 5th Year As Cross Country Coach
Head Cross Country and Track and Field coach Eddie Cerdeiras is back for his 13th year as a coach at Immaculata-LaSalle, and his fifth as the Cross Country coach.
"A race is like life," Eddie said. "There's a lot of ups and downs. There's a lot of sacrifice, and a lot of commitment."
The idea is of displaying leadership, in addition to developing a culture in which all runners are committed and are willing to fight through obstacles, is envisioned. 
Throughout the ups and downs the ILS Cross Country program has endured, coach Eddie has made sure to continue to tweak his coaching style with his runners in attempt to motivate them to run at their best.
Referred to as coach Eddie's "Right hand person," senior Gabriella Caputo has done a tremendous job with being the top runner on the team, in addition to bringing leadership and motivation.
"She picked up right where Mariana Gonzalez left off," Eddie said.
Coach compares the senior to class of 2018's Mariana Gonzalez, who holds school records in both Cross Country and Track and Field. In 2018, Mariana participated in the 2A State Championships, while also having a personal best in the 5k run, completing the race in 19:53.
The future of the program is extremely bright. Cerdeiras is invested in the future of juniors Cecilia Muniz and Isabella Juara, two runners that he says are next in line to become leaders for the team.
"We have the numbers, but we don't have the quality yet," he explained.
The boys team is continuing to develop. The boys side of the team is very raw and untested. Cerdeiras has been working with them throughout the year, trying to discover hidden gems in each and every runner. Some of the boys runners are seniors Sebastian Calonge and Andrew Quade, and juniors Brandon Cuan and Maximus Betancourt.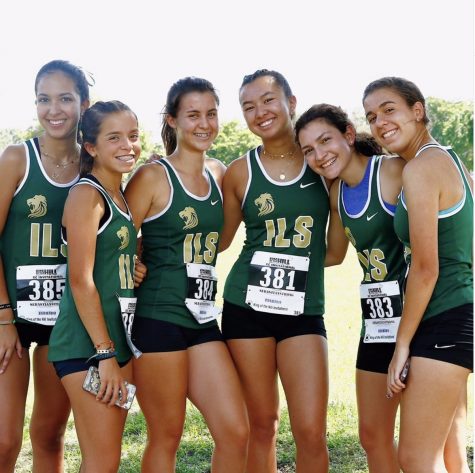 "My part is motivating and motivating until their Guardian Angel pushes them a little bit," Cerdeiras said.
In order to be a successful Cross Country runner, it's going to take a lot of sacrifice, commitment, and ups and downs. Coach Eddie's message to his athletes is to take the lessons they learn in sports and transfer them into real life.
On September 6th, the Cross country team competed in the King of the Hill Invitational. The girls team was led by junior Victoria Morera with a time of 23:15 and freshman Alessia Quiros with a time of 24:35. Cecilia Muñiz led the JV division placing tenth overall with a time of 26:10.
At the Spanish River meet the following week, the ILS Cross Country girls' team was led by junior Victoria Morera, with a time of 21:54. Senior Gabriella Caputo wasn't far behind with a time of 21:57. Freshman Alessia Quiros recorded a time of 23:47, while junior Cecilia Muñiz had a time of 24:11. Junior Isabella Juara also ran a great race in 27:13.
The ILS cross country team will travel to Larry and Penny Park on September 26, for the Larry Wooten Invitational.
About the Writer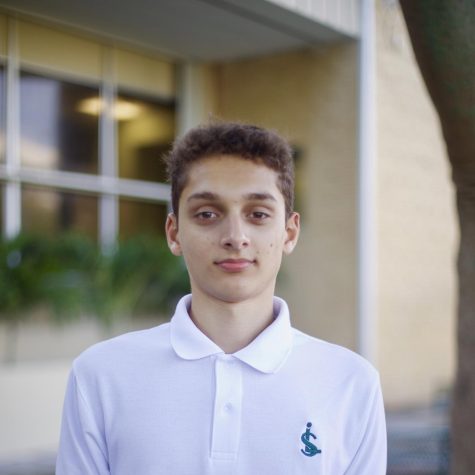 Anthony Yero, Co-Editor-in-Chief



Anthony Yero is a senior at ILS and is enrolled in Journalism 3. Anthony enjoys covering the Sports beat for the "Royal Courier" and looks forward to a career in journalism.