ILS Lacrosse Drops Close Game to Coral Reef High
Ils Lacrosse team had an intense match against Coral Reef High School
This Monday the ILS Lacrosse team faced off against Coral Reef High School in an intense match. The Royal Lions hosted the match, but the young ILS Lacrosse squad couldn't quite break through with the win. Coral Reef came away with the victory, 8-6.
Despite the difficult loss, the team had an outstanding performance. Mr. Ierardi, ILS's head coach, was particularly pleased with the team's execution.
"Our captain, Oscar Echegaray, won his own face-off, stormed down the field and made a quick pass to freshman Nick Wallen who scored. The play was executed perfectly and the time from of the face-off to the goal was roughly 10 seconds."
The team has been preparing very heavily this season, attending practice almost five times a week. Focusing mainly on drills and contact, Coach Ierardi is in it to win it.
"Every game is important especially home games so this one in particular wasn't any more or less important than any other game," said Coach Ierardi.
Perhaps the most difficult part of the season is the lack of experience for many of the players. The majority of the roster is made up of freshmen and sophomore, with a few juniors. No seniors are on this year's team.
Some of these young players made a great impact during the game, representing the drills and skill sets Coach Ierardi taught them.
Junior Oscar Echegaray, the team's captain, had an incredible match making the greatest impact during the game. Echegaray finished the contest with five goals and one assist, nearly carrying the team to victory.
"I am very honored to be captain of this team, I really hope our practice shows during our next game because we have been preparing very hard this season," said Echegaray.
The next game is set for Friday, March 26th versus Florida Christian. Hopefully the team will pull through and bring a win back home.
About the Writer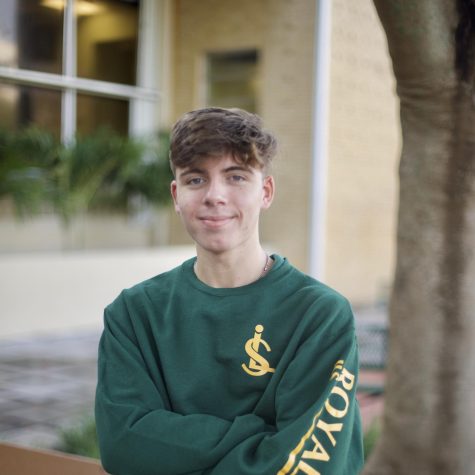 Ryan Desalle, Writer



Ryan Desalle is a senior at ILS and is enrolled in Journalism 2. Ryan enjoys traveling , fishing , and plans on studying criminal justice in college. Ryan plans on covering on campus life and news...