The Class of 2021 Hosts "The Royal Vault"
The class of 2021 hosted the last week of March Madness from March 23-26, they finished it off with "The Royal Vault." It was a week full of fun, dress downs, and a final pep rally.
The senior class finished off March Madness with a bang! After a month of every grade hosting one week with a special theme, it came to an end.
"The Royal Vault" included the sets such as game day, through the ages, bright futures, and on mission. Every day every class grade had to dress according to the theme.
The first day was through the ages which allows every class to dress according to their age assigned. This included:
Freshman: Babies
Sophomores: Ghosts
Juniors: College Sweaters
Seniors: Senior Citizens
Faculty: ILS students
Then, game day allowed students to end their day playing games such as soccer, volleyball, and kickball. Followed by game day was bright futures which allowed students to dress as what they envision as their future profession.
The week was closed off with "ILS Spirit Day," with students dressing as their class colors. Seniors were able to do host their first and final pep rally.
"Although it was different, I was so happy that we were able to make this event happen," said senior Charlize Ramos. "It reminded me of the color wars we had last year and all the energy that was brought. The freshman ended up winning and I think that was a great way to welcome them back on campus," she added,
The pep rally was not only first ever out door pep rally but also the first day freshmen experienced an ILS pep rally. Just like in previous years, every grade participated in games, competing against each other.
The pep rally was led by seniors Charlize Ramos and Yaniel Rodriguez. It was held on the field for the first time ever, with social distancing.
"Overall, I think the week was filled with excitement and enthusiasm from not only the seniors, but from all grade levels. It was a really great way to end my ILS experience because weeks like this are what our school is all about and it was great to see the student body come together," said Charlize Ramos.
As the seniors get closer and closer to graduation, they were able to enjoy a week full of fun!
About the Writer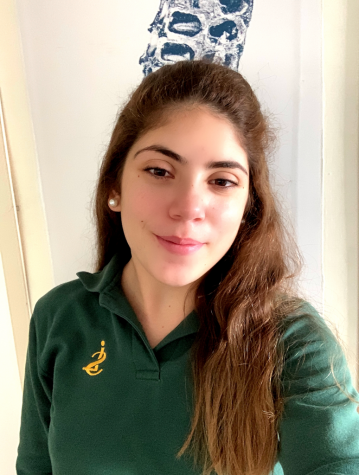 Camilla Diez, Editor



Camilla Diez is a senior at ILS this and year and is enrolled in Journalism 2. She enjoys writing about and covering the entertainment beat. Camilla would like to pursue journalism/communications...