A Preview of 'Seniors Under the Stars'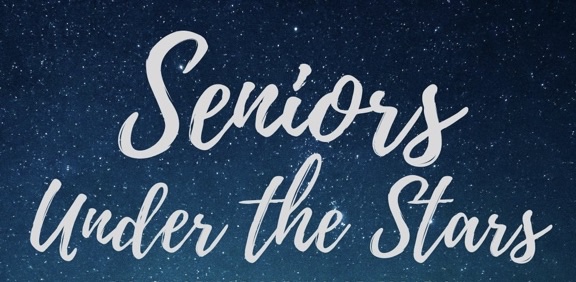 It's been more than a year since ILS hosted a senior prom for its graduating class. And although the Class of 2020 lost out on this timeless tradition, ILS wasn't going to let another senior class lose it's prom thanks to COVID-19.
"Seniors Under the Stars" will take place the evening of April 30th at ILS. This Senior exclusive event is a reimagining of a tradition prom and it is free to students. With COVID-19 restrictions still in place, the event itself will look very different from a traditional prom, and there have been obstacles in planning this unique event.
Class moderators Mrs. Beltran and Mr. De Prada have been hard at work to produce this event for the seniors.
"Planning a different type of 'prom' for our ILS Seniors has definitely been a challenging and rewarding experience simply because we have had to adjust given the circumstances," said Mr. De Prada. "The input received has allowed the administration, faculty, and parents to work together and envision a fun and safe event for them."
One of the most alluring factors of this event is the mystery. Although it will be conducted on the ILS campus, many aspects of the night have been kept as a surprise, to make it as unique and memorable as possible.
Mr. De Prada describes it as follows: "The biggest difference is that, this time around, the event will take place in our very own campus, which I think allows the students to better remember their ILS memories besides the regular day to day routine in the classrooms.
"I hope that the experiences to be shared throughout this event will remind students and faculty of how La Salle is in fact a great model of the oratory where there is a home that welcomes, a church the evangelizes, a school that transforms, and a playground where people can meet and forge long lasting relationships."
Many seniors are excited to attend, and table signups have already closed.
"I'm super excited for the Seniors Under The Stars event! I think it's going to be a really nice night where I'll get to see people I haven't been able to see for a while and be able to get dressed up and enjoy one of my last nights with my friends all together before I move away to college," said senior Sofia Farres.
"I don't think I'm alone when I say this event has been keeping my spirits up ever since I heard about it. I'm looking forward to dressing up, spending time with my friends, and ending my senior year with a fun night," said senior Lauren Fernandez.
'Seniors Under the Stars' is scheduled for Friday April 30th at 8 PM. This is surely going to be an unforgettable event for the Class of 2021.