Netflix's 'Shadow and Bone' Review
After rising in popularity, the book series Shadow and Bone was made into a Netflix series and released on April 23rd.
"Shadow and Bone" is a book series written by Leigh Bardugo that recently became popular with the new generation due to a new area on the social media platform TikTok called #BookTok. Due to the rise in fame, Netflix decided to bring the book to the screen. 
It follows the protagonist, Alina Starkov as she finds out she's a Grisha and the legendary Sun Summoner along with the fact that she could save Ravka by destroying the Fold. 
The show is somewhat confusing at first if you haven't read the books, but once you get into it you won't be able to stop watching. When watching you will get enthralled by the storyline and will want to be put into the story yourself. 
In the show, you follow the war between the three nations called Ravka, Fjerda, and Shu Han. The Ravka has two armies: the First Army and the Second Army. The First Army is made up of regular people while the Second Army is made purely up of Grishas. Starkov originally is apart of the First Army, but once they realize she's a Grisha she becomes apart of the Second Army under the wing of General Kirigan. 
Although Kirigan isn't the best character, he does have some incredible style. He's also a great manipulator as well and knows how to get what he wants. When Starkov finds this out she escapes his grasp and the hunt is on.
Although the show is interesting, it does skim over a lot of details in the books and that is why it leaves non-readers confused at times. There are some holes throughout that aren't filled and leaves the watcher wondering what is going on. 
In general I would say the show is a great watch, but if you truly wanna understand it in depth you should read the books before diving into the show. Even without reading the books, it's still interesting it's just that as a viewer you won't have a full comprehension of what's going on at times. 
About the Writer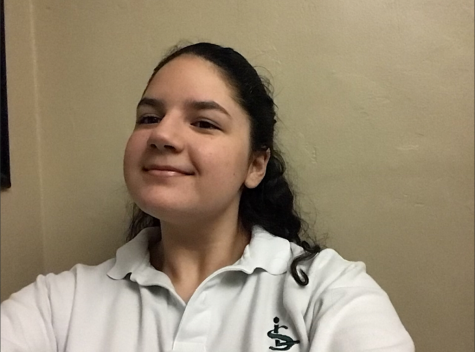 Victoria Betancourt, Writer



Victoria Betancourt is a junior at ILS this year and is enrolled in Journalism 2. Victoria is an ILS cheerleader and enjoys covering the Entertainment section for the Royal Courier.