ILS welcomes a new Fine Arts program: Band!
Immaculata-La Salle is introducing a new Fine Arts program for the 2019-2020 school year, Band. This program is being led by Mr. Armando Alicandu, a new teacher at ILS this year.
In previous years, ILS has had a drum line which would perform during pep rallies and at some sporting events, but it's never had a full out band. This year, the plan is to have a full band, including many different instruments beyond of just drums and guitar.
Students are able to join band by sending an email to Mr. Alicandu, at aalicandu@ilsroyals.com. Mr. Alicandu has been teaching music for four years now, and is excited to have students learn about music and band. He says students do not need experience to join the band, just a willingness to learn.
Mr. Alicandu has high hopes for the band's future, but is more focused on setting a foundation which involves recruitment.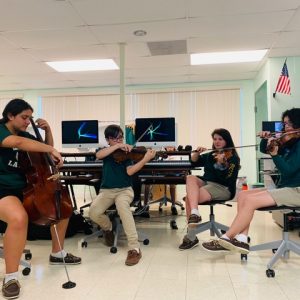 "What we're hoping to do this year is get the foundation under our belt and have a solid foundation in what the program will need and that involves recruitment and a lot of practicing, a lot of dedication, a lot of interest," he said.
ILS is encouraging all types of students to join band to see if they'll be interested. This new program is a great way to meet people and learn new things so it's very important for students to consider to join band!
One of Band's newest members, junior Pablo Amat, is excited for good things to come this year. "It's going to be a great opportunity to learn new things."
Recruitment will end after October 1st. It will be opening up again later in the school year, so don't feel too bad if you miss out but remember, there's still time to join! All ILS students are welcomed to join this club and don't need any experience in instrumental training.
About the Writer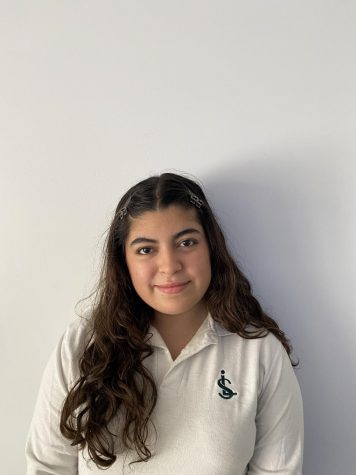 Sophia Rabelo, Writer



Sophia Rabelo is a senior at ILS this year and is enrolled in Journalism II. Sophia enjoys participating in the school's drama program and enjoys covering its events and news.