A Trailer to the Future: Virtual College Visits
As the class of 2022 begins their college applications, they are bombarded with many tasks: resumes, supplements, further testing, and choosing where to apply.
Deciding this can be challenging, but there are ways to narrow down choices. What can help with this process? College visits.
College tours allow students to ask questions to further understand the campus. How a potential student feels  about a school may affect the direction the application process takes by helping students figure out the right choice for them.
Juniors and seniors are able to attend these visits by registering through Naviance. Mrs. Carmen Hoyos, Junior Counselor at ILS, is in charge of all the student college visits, which all take place in the Black Box Theatre-Room 82. Mrs. Hoyos regularly sends emails to students involving information on all college fairs and events.
There was a virtual visit to Boston University with an attendance of 22 students in September. Dan Terner, the assistant director at BU, led the visit by going over all the benefits of the university.
"It's a really global university, giving students many different opportunities," he said Terner. His slideshow included a number of aspects.
-Academics 
-Admission process
-Housing on campus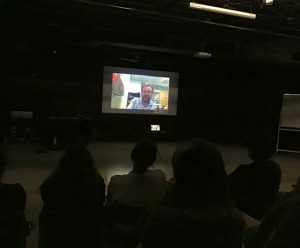 -Parking situation
-Scholarships
-Costs
-Images of the campus
-School life
-Curriculum 
-Area around the school 
"It was helpful finding out you could do a year abroad for any major. The visit gave me more info I needed in the requirements and applications," said senior Lucas Oestreicher.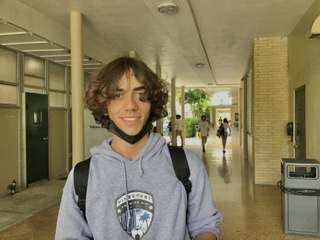 "I'm glad I attended this visit because it's important for me to to be more knowledgeable about college. I'm certain I will be applying to this school because I like the challenging curriculum and I think it's a very beautiful place to live," said senior Delia Sauer.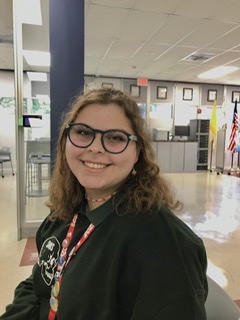 There were also visits from the University of Miami and Nova Southeastern University.
Below are all the college visits from October to November, held at school for juniors and seniors, along with the deadlines to register for them:
-Catholic University of America October 5 at 1:30 PM
Deadline- October 3, 1:30 PM
-Florida State University October 4 at 9:40 AM
Deadline-October 12, 9:40 AM
-University of Central Florida October 15 at 2:00 PM
Deadline-October 13, 2:00 PM
-Florida International University October 21 at 1:30 PM
Deadline-October 18, 1:30 PM
-Loyola University Chicago November 3 at 1:30 PM
Deadline-November 1, 1:30 PM
-Barry University November 9 at 9:30 AM
Deadline-November 7, 9:30 AM
-Miami Dade Honors College November 9 at 9:40 AM
Deadline-November 7, 9:40 AM
-St. Thomas University November 30 at 9:40 AM
Deadline-November 28, 9:40 AM