The HOCO Court: Which Students Won the Crown?
The ILS Royals really had a "royal" night at the Homecoming football game October 29 when announcing the homecoming court winners.
The event happened on the field during halftime with two winners from each grade: a king and a queen for seniors, and a prince and princess for the lower grades.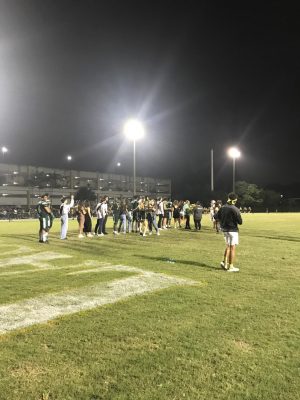 There was a vote through email to each student with a list of all the students from their grade to choose to nominate. Students within each grade chose from the top three nominees to pick one person they wanted to vote for. To make it a fair vote, the link could only be used once by each student, so you couldn't vote for someone more than once. The votes were added up and the winners were chosen. They are:
Freshman Princess- Grace Blanco
"At first I was super nervous about the results, but once I heard my name, I felt relieved and happy," she said.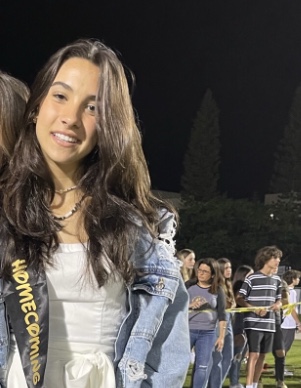 Blanco is on the volleyball team and in fashion club.
"My parents were very proud, and my friends all cheered for me and celebrated," she recalled.
Prince- Louis Meathe
"It felt exciting to be chosen over the two classmates that ran with me. I was excited because there was nothing to lose, as it's just a crown. Although, I was very happy I won," he said.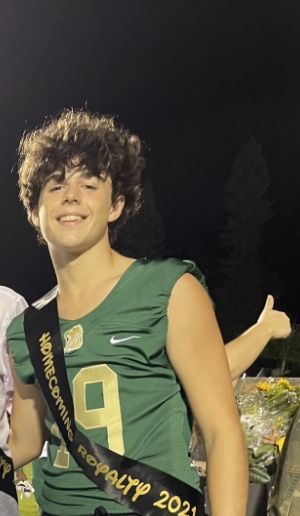 Meathe is in football, basketball, and plans to run track, too.
"My friends and family went crazy; they were very happy for me. Their phones were out taking pictures and videos the whole time," Meathe remembered.
Sophomore Princess- Megan Dominguez
"It was really exciting and unexpected to be part of the Homecoming court this year. Winning princess was just a plus for me, because it was already an honor to be part of the court," she said.
Dominguez is part of a few clubs including SGA, SALTT, HOSA, Purple Hearts, Be The Light, and the ILS cheer team.
"My family and friends were super happy and excited for me," Dominguez concluded.
Prince- Roiler Acosta
"It was great to win. At first, I didn't believe I was going to. Then, when they called my name, I was surprised to hear I'd won. I'm so glad and thankful that my peers gave me their vote. I was excited because I couldn't wait to find out who was going to win, and no matter the result I would've been happy for the other competitors," said Acosta.
Acosta is a football player at ILS, and he's part of the Latin American Culture Club, Purple Hearts Club, ADMA Youth, and the stocks club.
Junior Princess- Sofia Plasencia
"I was excited to win. I wasn't nervous because I'm friends with the other two girl nominees so I would've been happy for them to win. I really wanted the tiara and to win, so I was so glad I did," Plasencia admitted.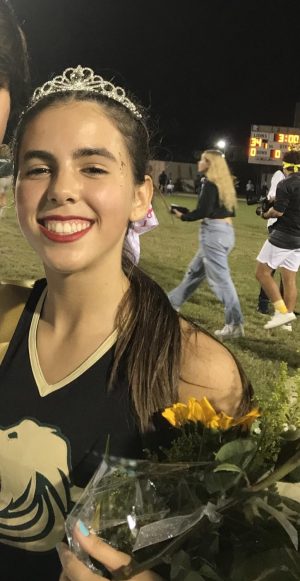 Plasencia is known as an ILS cheerleader and Junior class Secretary.
"My mom, dad, and brother were all ecstatic when they found out I had won!" Plasencia reminisced.
Prince- Jean Pierre Abbassi
"When I won, I wasn't excited, but I wasn't nervous at the same time," conceded Abbassi.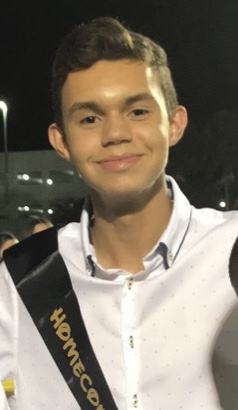 Abbassi is a lacrosse player at ILS.
"My friends were pretty happy that I won," Abbassi noted.
Senior Queen- Alyssa Vega
"I felt so excited to win; it was truly such an amazing experience! I wasn't nervous about losing because I was still happy I was able to be part of the court," Vega commented.
Vega is part of SGA, the Athletic Training Club, and Track & Field.
Vega also won  princess in her first two years of high school, so winning queen in her senior year was very special. "Winning queen after winning princess in previous years really made me feel overjoyed and proud, it was an honor," said Vega happily.
"My friends and families were so proud of me and excited to hear the news," said Vega.
King- Eric Islami
"I did not expect to win at all, but I'm happy I did," said Islami.
Islami's football teammates were really happy for him, showing their support by clapping their hands and jumping when he won.
"I'm really thankful I got to win; the whole experience was exciting, and the win boosted my energy to continue on the field that night," Islami recalled.
To end the night after the football team won was the Homecoming parade. Winners went around the field where they played music, shot fireworks, and had the mayor of Miami come to visit! Families, friends, students, and others came to watch and support the football team and the Homecoming court runners. The spirit throughout the week stayed strong until the last day, which shows how much community there is here at ILS. All in all, it really was a magical Homecoming week.
Congrats to all the Hoco court winners!