ILS Community Donates Diapers for Mothers in Need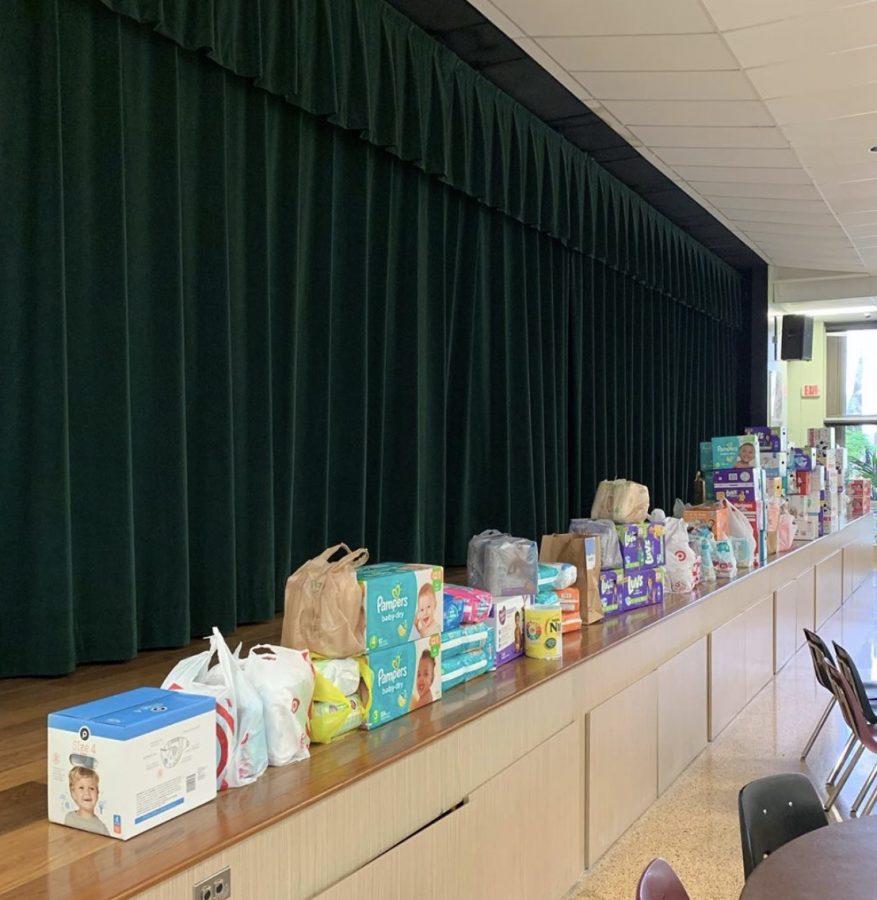 Earlier this week, the ILS school community demonstrated its generosity yet again when asked to donate boxes of diapers for mothers whose babies are affected by Zika.
By Tuesday morning, boxes of diapers spanned the length of the stage in the cafeteria and would soon be delivered to 77 families in need.
This drive came about after a recent phone call between Sr Kim and ILS alum, Katryna Cruz. She reached out to Sr Kim for the aid of the ILS school community.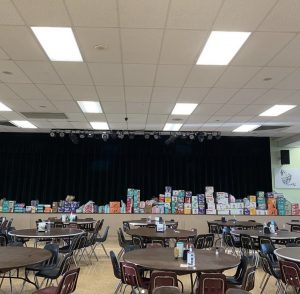 Cruz, ILS class of 2010, is currently a case manager at the University of Miami Miller School of Medicine in the department of pediatrics, as part of the division of immunology and infectious diseases. In addition, Cruz is a Marriage and Family Therapy student at Northcentral University, and is completing her clinical practicum.
She is "excited and driven to work in this field" and, when the opportunity arose, she knew how generous the Royal Lion family would be.
During her time at ILS, Ms. Cruz was a Track and Field star. She holds the school record for the 100 meter hurdles with a time of 15.46, as well as the school record for the 300 meter hurdles (49.09), both set in 2010.
In 2009, Cruz was part of the fastest 4-x-100 relay in school history, along with Katia Borgella, Victoria Robayna and Valentina Heinz. Her 15'5″ long jump in 2008 is the fourth-longest long jump in ILS Women's Track and Field history. 
The success of the diaper drive is the latest example of the ILS school community's generosity. Coming on the heels of a donation drive for those affected by Hurricane Dorian in the Bahamas, ILS students flocked to the chance to help others in need. This fits perfectly with the fact that October is Pro-Life month.
The diapers collected as part of this drive will go to help 77 families whose babies and toddlers have been affected by the mosquito -born pathogen Zika.
Check out Ms. Cruz's thank you from the ILS Instagram feed: