Rise of COVID-19 at ILS Now Declining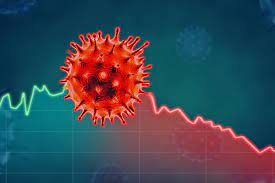 Recently, there was an increase of COVID cases at school. Since semester two started, the new variant has made its way into the classroom. As of the beginning of January, approximately 130 students tested positive. This begs the question- what next? 
Some people are concerned that we may have to go back to virtual school eventually, but though the Archdiocese nor administrations hasn't really hinted at that recently. 
"I think that going back to virtual school for a one to two week period would work to lessen the number of cases and potential exposure at school," said sophomore Patricia Quimby-Moro. 
On January 13th, Miami-Dade County declared a State of Local Emergency, that will continue for seven days. Right now, the total number of coronavirus cases are at 1.05 million and deaths at 9,314. The exact statistics for vaccines and positive test rates of the student and teacher body are confidential (meaning that only administration can have access to all of the information). However, the travel/mask/quarantine protocols are available on the ILS royals website. 
"I don't think that we should go back to virtual school because students aren't able to learn as well and it takes a toll on our social skills," added sophomore Ines Unda. "I hope the Archdiocese doesn't make us go virtual." 
As of January 20, masks are mandatory indoors for both students and faculty. Opting-out of wearing them is temporarily banned for both vaccinated and not. 
"I think that the protocols should be updates because the numbers of cases are now as high as they were when COVID began and with the variant omicron, which is highly contagious," said sophomore Maria Cadenas. "New regulations should be put in place to help hospitals and people deal with the new realities of our global situation," she added,
Cases are rising and new variants are being created. Depending on the situation some people are more comfortable at school than others. Personally, I feel like I've seen several people in all of my classes getting COVID, and a lot of them wouldn't wear masks in school. I also feel concerned about school events, like Winter Formal, being postponed or canceled again, and I know I'm not the only one.
So, make sure that you are wearing a mask and following all of the Archdiocese's protocols so that we can have a (close to) normal year!
Fortunately, the latest Miami-Dade County statistics show cases on the wane.