Drama Club Releases Cast List for Hello, Dolly!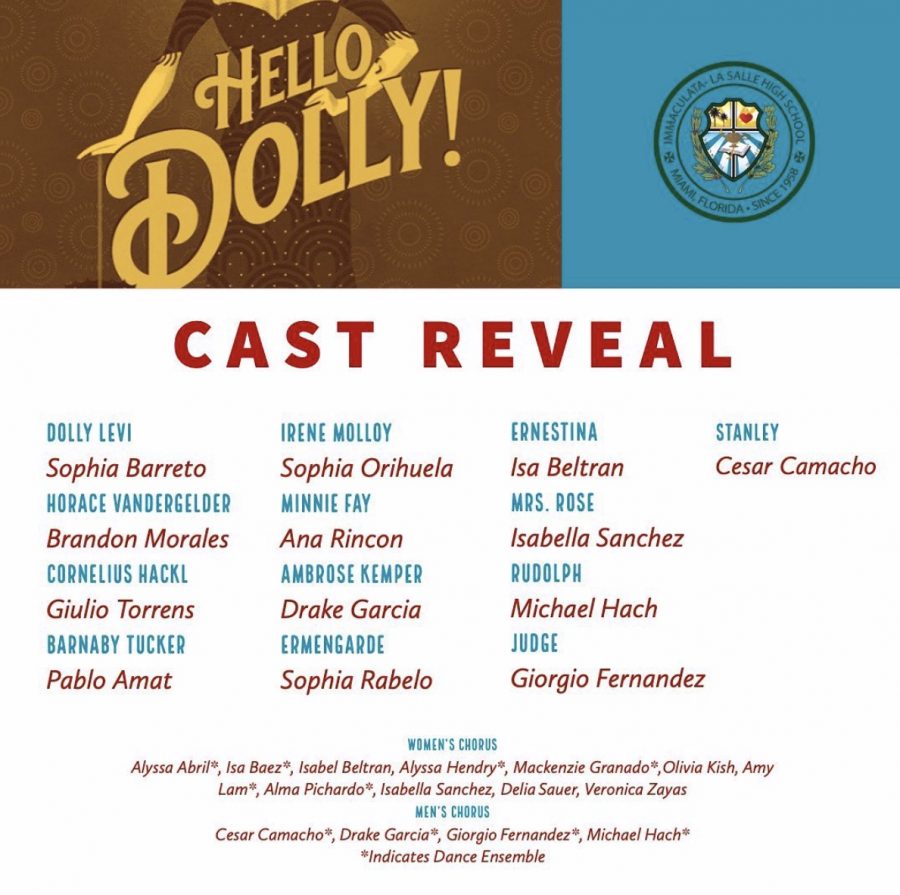 On September 13, 2019, the ILS Drama Club released the cast list for their upcoming musical Hello, Dolly!
Hello, Dolly! is a musical that is set in the 1890s and takes place in New York City. The main character, Dolly Levi, who will be played by senior Sophia Barreto, is a charming and dauntless matchmaker who's clients are seeking help in discovering love. 
Dolly's clients include the cranky "half-a-millionaire" Horace Vandergelder, who will be portrayed by senior Brandon Morales, and a youthful craftsman named Ambrose, to be played by sophomore Drake Garcia, who is infatuated with Horace's niece, Ermengarde, to be played by junior Sophia Rabelo.
Mrs. Lianne Rodriguez, the moderator of the ILS Drama Club, revealed that the decision to do Hello, Dolly! was based on its way of invoking her childhood nostalgia and it is her favorite show. 
"Hello Dolly is actually my favorite musical ever," Mrs. Rodriguez said. "It's something I used to watch with my mom all the time, with Barbra Streisand."
Casting a show, especially a musical, is never easy, and there's a great deal of thought that goes into the character selections.
"When I cast a show, I'm typically thinking of what shows to do," Mrs. Rodriguez explained. "I think of the kids that have been in the program for a while, in the drama program, and what their strengths are. It just so happens, that the casting for Hello, Dolly! matched up very well."
Brandon Morales, who is playing Horace–a main character in the musical, is filled with excitement as he is taking on a major role in the play his senior year. 
"I've been doing drama for three years now and this role, it's big," Brandon said. "Being the main role, trying out for it, it's like a huge accomplishment, I'm really excited to do it. To practice I just read over my lines, read my script, and listen to the music. Listening to the music is what is primarily probably gonna get me through," he happily stated.
As for taking the lead role of Dolly Levi, Sophia Barreto wants to challenge herself in representing the main character to the best of her ability. 
"I wanted this role because it's senior year," Barreto explained. "I wanted to take on something big, something challenging, and I think that this role is that for me.
"I'm working a lot on comedic timing, because Dolly is a very funny character and I'm trying to just like get her character and do her justice," she said. 
Every year the Drama Club works extremely hard to produce a well-executed musical or play. They will be performing Hello, Dolly! from December 11th to the 14th. 
About the Writer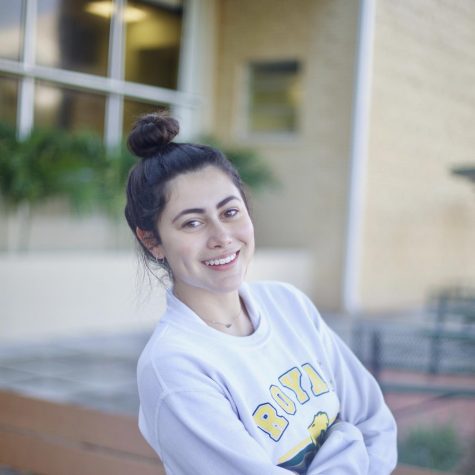 Ella Perez, Writer
Ella Perez is a senior at ILS and in the class Journalism 1. Ella loves dancing for the Lionettes and enjoys covering the Entertainment beat.