NBC announces launch of new streaming platform
NBC Universal has announced they will be launching their own streaming service called 'Peacock.' 
'Peacock' will be similar to other competing streaming services, such as Netflix, Hulu, Amazon Prime and the upcoming Disney+. With the increase in streaming platforms, 'Peacock' will face a lot of competition.
In order to attract active viewers, 'Peacock' will be creating their own original tv shows and movies. NBC also announced that they will be streaming the very popular tv shows like "The Office," which Netflix has announced they will be taking off of their platform.
'Peacock' will also host other classic shows, like "Parks and Recreation," plus news, sports, late-night TV, and Spanish-language programming from Telemundo, along with films from Universal Pictures, Focus Features, DreamWorks Animation, Illumination, and others.
When the service is launched in 2020, it will have over 15,000 hours of content and will take place right at the end of the summer Olympics. 'Peacock' won't only just streams tv shows and movies, but it will gather its followers by streaming the 2020 election. 
The streaming service will include blockbusters and critically acclaimed films from Universal Pictures, Focus Feature, and DreamWorks Animation. Another huge difference between other streaming services is that 'Peacock' will be featuring news, sports and late night shows like, Jimmy Fallon.  
'Peacock' seems to evidently draw a lot of attention to itself and might claim one of the most well known streaming services. Netflix and Hulu will have a top competitor when this platform is launched and will have to expand there range.
With such a wide variety of genres, 'Peacock' will draw a lot of sales to NBC itself. This could be the start of something amazing for the company. 
About the Contributor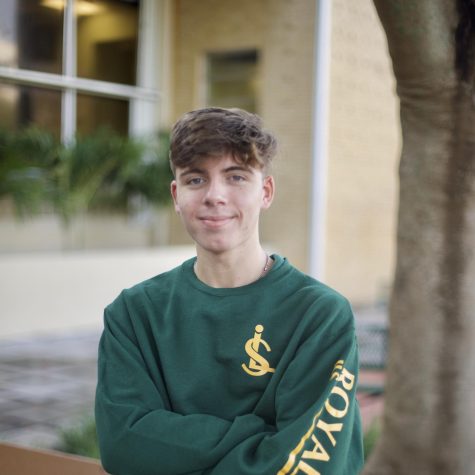 Ryan Desalle, Writer



Ryan Desalle is a senior at ILS and is enrolled in Journalism 2. Ryan enjoys traveling , fishing , and plans on studying criminal justice in college. Ryan plans on covering on campus life and news...