La Salle Celebrates Annual Feria Latina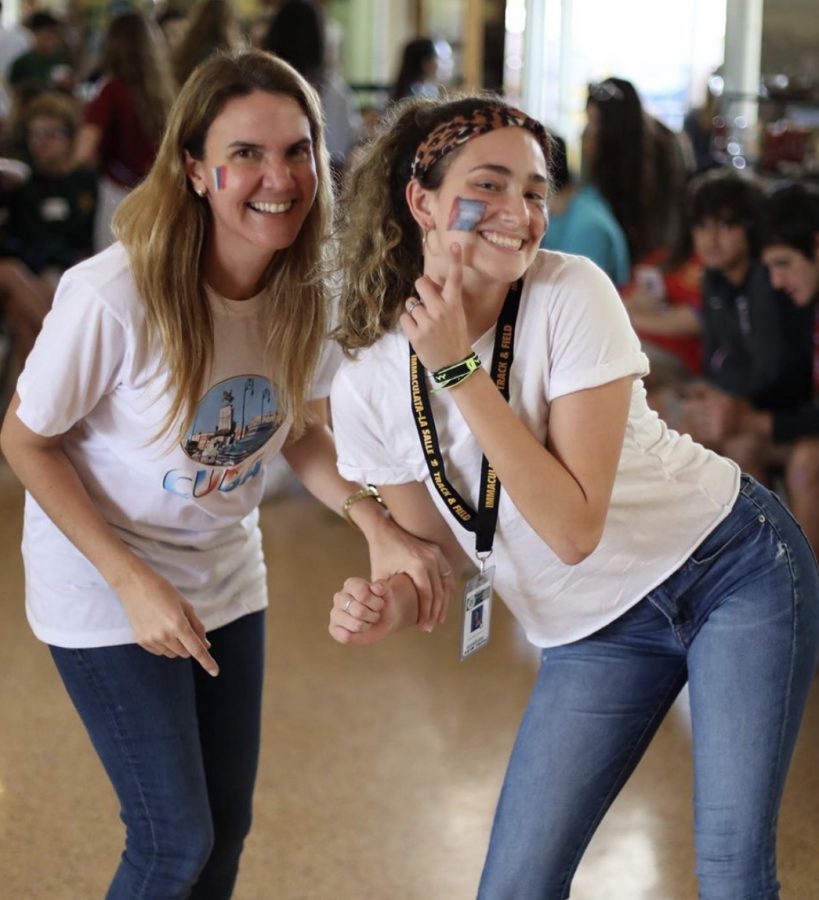 Immaculata-La Salle high school hosted its annual Féria Latina to celebrate Latin history last Friday.
After a wonderful  Bilingual mass represented with Hispanic country flags, students congregated together in the cafeteria to celebrate the food and cultures that the many different countries represented had to offer. 
From tequenos to churros, almost every Hispanic dish was present at the fair for everyone to try, and it was delicious. Students were able to try different cuisines that they wouldn't be able to otherwise, and all in one experience. 
Mr. Uriarte, a Spanish teacher at ILS, was very involved with making Féria Latina come to life, and he speaks on the importance of it.
"Féria Latina about celebrating our Hispanic heritage like all the countries that speak Spanish," Mr. Uriarte said. "The oratory model has the having fun part that students not only study about, but they have the chance to have fun and get to know each other."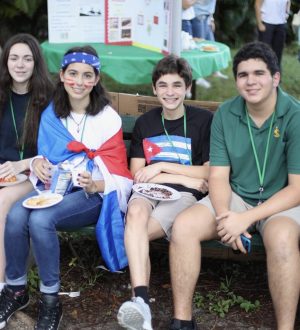 The event included food, music, and dancing. There was a soccer tournament held outside on the field. There was a FIFA game tournament moderated by Mr. Doody, and a domino tournament right outside the cafeteria. The Fashion Club painted country flags on students and there was a Photo Booth.
The end of the afternoon included a performance by a faculty band which included Mr. Uriarte, Mr. Naranjo, Mr. Diego Garcia, and several new teachers like Mr. Cabera, Mr. Alicandu, and Mr. Gutierrez.
Katerina Romanach, a senior at ILS, spoke about how much she enjoyed it. "In the four years that I've been at La Salle, Féria Latina is something I look forward to. The food is delicious and I'm able to experience so many different flavors in one day."
Amanda Fennema, also a senior at ILS said that "Féria Latina is important to La Salle because it brings culture and diversity, and it is one full day we can dedicate to it."
This event allows students to enjoy different cultures and celebrate each of them through poster board presentations and food. The poster boards were filled with wonderful informative facts about each of the countries. This also gives students and staff the ability to learn about nations they were unfamiliar with. 
Teachers also held an amazing performance singing and playing along to Hispanic songs. It was a great time and teachers and students all came together to dance and sing, and appreciate the music of latin countries. 
Mrs. Araceli Crotty, who is the World Languages department head and helped organize the Feria Latina event, was very happy with the day. She explained that it's important, and part of the school's Salesian charism, that the students saw their teachers enjoying the day right along with them.
"Our students love the bilingual mass and Feria Latina," Mrs. Crotty said, thanking the teachers for their involvement. "The different activities were so exciting and were enjoyed by all, students and adults alike."
https://www.instagram.com/p/B3fJYSTlUvl/
About the Writer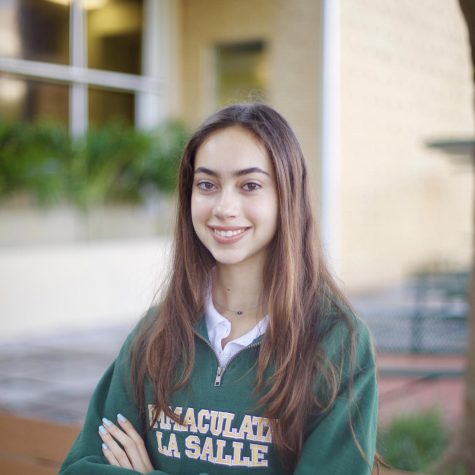 Sasha Kuntz, Writer
Sasha Kuntz is a senior at ILS this year and is enrolled in Journalism 1. Sasha enjoys spending time with animals and reading novels.