ILS welcomes new Music Director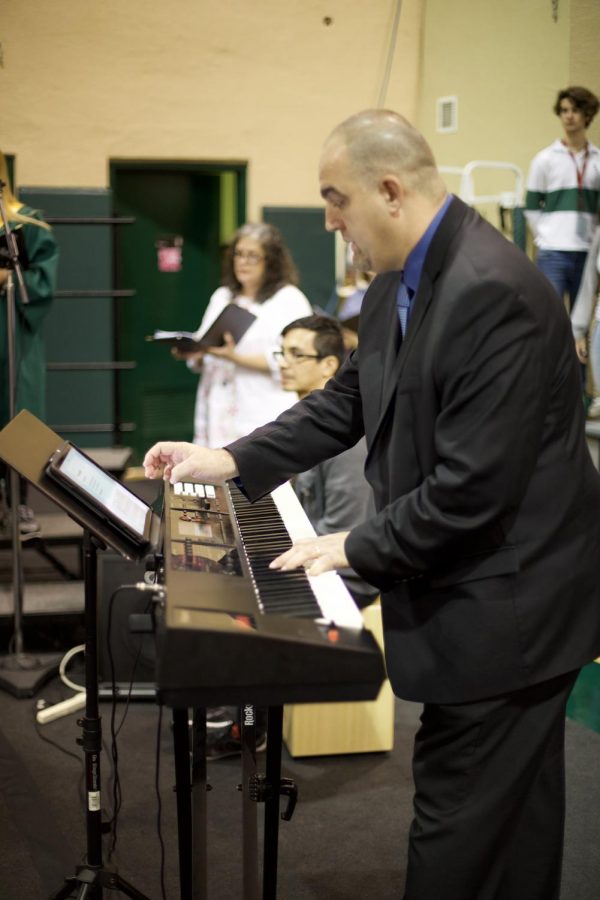 In the 2019-2020 ILS school year. Many teachers have joined our staff including the head of music Mr Cabrera. He is exited for his first year here at La Salle and hopes to stay many years.
Mr Cabrera is the chorus master and the head of the music program here in La Salle. Although as his first year teaching he is very excited to learn more.
He studied music in Havana Music School and has been playing around the Latin America, he has now decided to settle down here in Miami to have a new music experience in the field of teaching.
He started playing piano around 10 or so and loved music since. Growing up in Cuba he fell in love salsa and other types of dance music like jazz and blues. "I have loved piano since I started to play it and that's all I've wanted to do since I learnt."
Mr. Cabrera is also helping Mrs. Rodriguez in this years musical Hello Dolly, not only that he is also the chorus master for the La Salle masses we have at the gym.
He makes the arrangements and composes chants for the Mass and conducts the choir and other students who play in the Masses. 
He also hopes to expand the music program in La Salle by helping Mr Alicandu incorporate a band and a string program in La Salle and encourages more students to come join the band to learn an instrument or the choir. "Even if you don't want to be a musician playing an instrument is an amazing experience" he said.
Mr. Cabrera with the help of Mr. Alicandu are also trying to incorporate a music theory class for all those students that want to attend a music university, but they need support from students to incorporate music theory classes into the school.
Even though it's his first year in here in La Salle he has high hopes for the La Salle performing art program and is very excited to help out in the drama productions.
About the Writer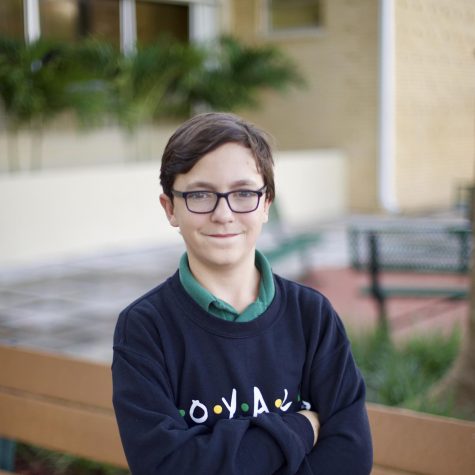 Alvaro Amat, Writer
Alvaro Amat is a sophomore in ILS is this year, he is enrolled in Journalism 1. Alvaro has been studying music since he was 7 and he hopes to be a musician in the future.