Home Office Spaces for Students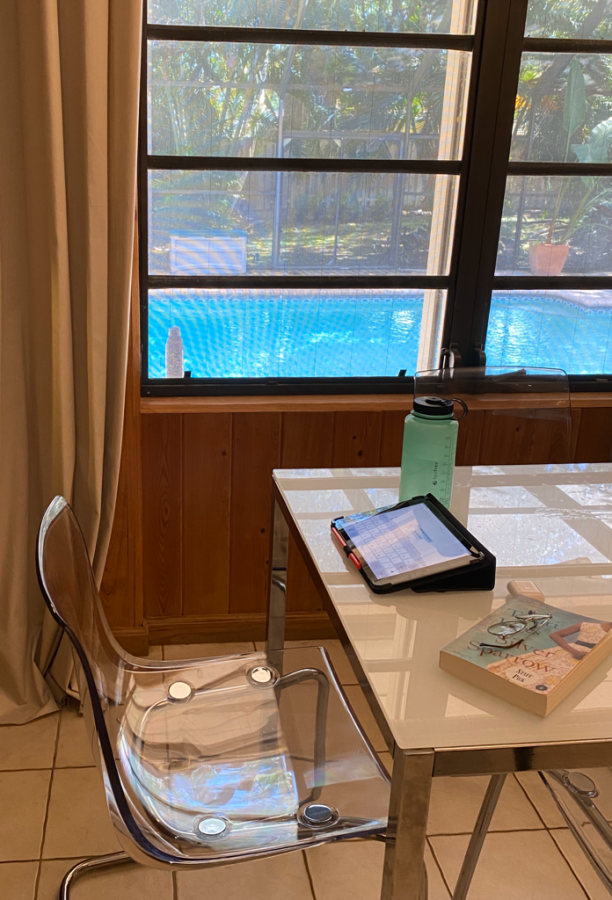 Starting on March 16th, Immaculata La Salle implemented a virtual school curriculum in response to the corona virus. Students, who now have the comfort of working from home, have their own home office setups.
Although this quarantine situation is much less than desirable, students have a chance to create their own setup in which they feel comfortable and tranquil while completing assignments and signing into their class meetings on zoom. 
Most people find it easiest working in their bedrooms. From parents being in living rooms, to little siblings running around, it can be hard to find a quiet place to concentrate outside of student's personal bedrooms.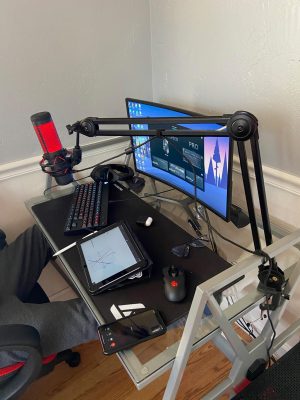 Dominique Gonzalez, senior at ILS, enjoys working in her own personal space considering she has four brothers which can make the house anything but quiet. 
"I work in my bedroom because it's comfortable and it's the only place where it's quiet and I can focus. I enjoy it because I get to work on my bed and let down when I finish my work."
Although the bedroom is great for others, some may find it better to work in other places in the house. Isa Martinez-Moure, finds a peaceful place to work in her backyard considering the full house she lives in with all of her siblings back from college.  
"I work outside so I can be closer to nature and be more connected to my surroundings while learning, rather than stuck looking at the wall in my room. I enjoy it a lot because the weather has been really nice."
Although some of these students have their setups set in stone, senior Kat Romanach works in her room but switches it up. 
"I work in my room. Sometimes on the floor or on my bed because it is comfortable and close to outlets so I can charge my devices."
Working from home may not be something students are used to, but it gives them a chance to create their own space in the comfort of their home where they can work to their best abilities.
About the Writer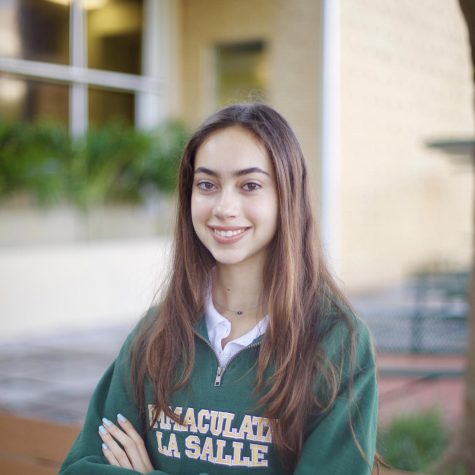 Sasha Kuntz, Writer
Sasha Kuntz is a senior at ILS this year and is enrolled in Journalism 1. Sasha enjoys spending time with animals and reading novels.