Why Covid-19 affects Seniors decisions to go away for College

The coronavirus has influenced from people's daily lives to future plans for Senior students. Since there is so much uncertainty on what will happen in the near future regarding the virus, some students are now questioning if it is a good idea for them to go away for college. 
Since the outbreak has caused so much damage to the economy and people's jobs, it is more likely that students and parents are going to choose a cheaper and more local college. People fear of recession, so they don't want to also carry along a student debt and the cost of private universities as well.
This will lead the students to go to a more local schools. The students may have had a different options for where they wanted to go to college, but now everyone is nervous and seeing things differently.
According to the Princeton review, "The majority, or 70%, of all students will stay within 180 miles, or roughly 3 hours, from their family's home to attend college."
Also another consequence of the coronavirus is the uncertainty that students will even be able to go to their first semester in college. It isn't clear that in August everything will go back to normal, so some parents don't want to pay full tuition and the student be stuck at home doing online school.
Not many universities have released a statement on what they are going to do if the coronavirus won't allow them to start in August. This leaves the parents and students to start questioning themselves and making a decision that suits them more properly.
College campuses are also closed right now and not accepting any tours or visits. This impacts the students decision on where to go because they might not want to move to a different state and not even know how the campus looks. 
An important part of the college decision process is making sure to visit the school because the student needs to able to visualize themselves in the university.
Covid-19 has impacted everyone in a significant way. Sadly, the class of 2020 has it harder this year since they most probably won't even finish high school in person. 
It is understandable that Seniors may be sad or mad about the situation, but it is also important to keep everyone safe. There is still a bright future ahead of the ILS class of 2020, so it is time to think positive and remember that no matter the college they will strive for success.
About the Writer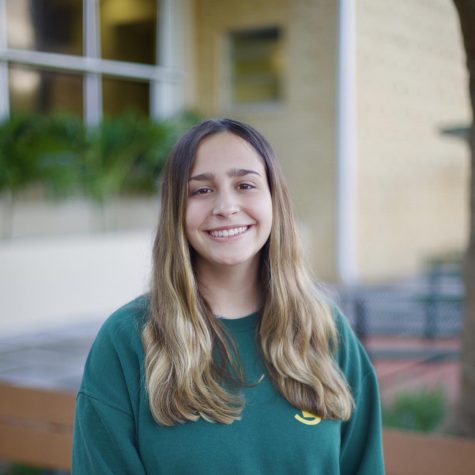 Magdalena Bolinaga, Writer
Magdalena Bolinaga is a senior at ILS this year and is enrolled in Journalism 1. Magda enjoys writing and would like to study Journalism in college.