New Shows to Watch During Quarantine
Quarantine has dragged out very long for most of us at this point and some of us are running out of options to entertain ourselves. Luckily, Netflix just recently added a lot of new shows and movies so now if you think you've watched everything there's a high chance you haven't now. 
A lot of the shows they've added are actually really good. There is a wide variety to genres to pick from, they have dramas, action, comedies, romance, documentaries and many more. There is essentially something for everyone so if you only like one specific genre there are a couple new shows that could be for you. If you like watching anything this should feel like Christmas morning to you.
A show I would highly recommend on Netflix is "Outer Banks." It takes place on an island off the southeast coast of the United States. The show features a group of 4 teenage friends who do whatever they want on the island whenever just to have a good time. The main plot of the show is the mystery of a sunken ship with 400 million dollars worth of gold on board that went down over 100 years ago. People have been obsessed with finding the gold and do whatever it takes to get it. The only downside is there is only one season with 10 episodes and the next season airs in 1 year. 
Another show that just came out a little over a week ago that I would recommend is "Never Have I Ever." The show is about a first generation Indian girl with immigrant parents who are trying to adapt to life in America. The girl goes through a lot of hardships before the show even starts. She's an extraordinary student who is at the top of her class and is trying to find a way to fit in with everybody else. This show has all the emotions you could ask for, it's funny, it can make you feel sad at times, it can get serious. It has the perfect balance of everything I think and I would definitely recommend it.
An ongoing series that will be on Netflix eventually in the United States but isn't at the moment is the Michael Jordan documentary "The Last Dance." Ways to watch it now are on Hulu if you have Hulu with live TV, watching it live on ESPN when it airs, or if you don't have access to either of those you can set up a vpn and put your location to the United Kingdom and they should have it on Netflix in Europe. 
The Last Dance is a 10 part documentary about Michael Jordan's career primarily focusing on his last season with the Bulls in 1998. The documentary features Jordan's former teammates, coaches, executives, and all the people important throughout his career. If you're a sports fan you've probably started watching this already but in the slight chance you haven't, I would highly recommend you watch this because there are so many things you didn't know about Jordan and the Bulls that are revealed throughout this series. At the moment we are currently waiting for episodes 7 and 8 to air on Sunday at 9 p.m. 
About the Writer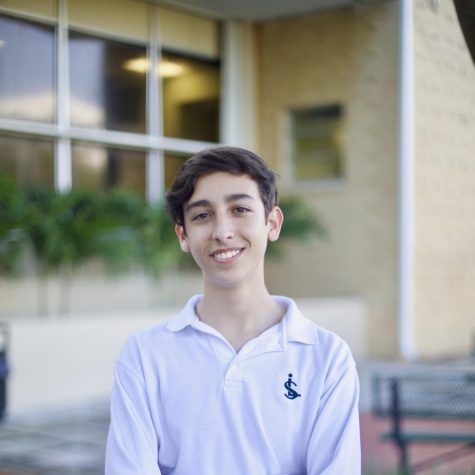 Sebastian Wolfe, Writer
Sebastian Wolfe is a Junior at ILS this year and is currently enrolled in Journalism 1. Sebastian is interested in covering sports, and he enjoys doing Math.