Seniors Delivered Graduation Care Packages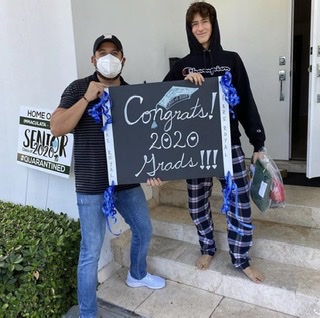 On May 4, senior packages were delivered to all of the seniors. In these packages contained their cap and gowns (along with a cord if the senior was part of a honor society), 2 senior t-shirts, and a sign that was to be placed on the senior's front yards. 
I personally was happy to receive my senior package. It reminded me that although we can't go to school and enjoy the rest of our senior year, the teachers and faculty still remember and care for the class of 2020. They went out of there way to make us feel special, and I really appreciate that. I was happy to see Mr. De Prada and Ms. Beltran, they came in a car that was decorated for the seniors. 
I gathered feedback as to how the seniors felt about their senior packages. Everyone seemed to be really happy about the packages. Sasha Kuntz expressed how she felt when she received the package. 
"I was really happy to get my senior package. I thought it was super thoughtful, considering that the faculty hand delivered it to us. I live super far and I was probably really out of their way, so I really appreciated it."
The seniors I interviewed also really enjoyed the t-shirts that were included in the package. CJ Núñez expressed his appreciation for the shirts. 
"I thought the shirts were pretty cool. The Don Bosco shirt reminded me of all the good times I've had at La Salle, especially on days like Don Bosco Day. It kind of motivated me to finish off strong and to stay motivated."
Overall, the seniors really appreciated receiving the senior packages. It made them feel special and made them excited for graduation, even if it's happening virtually. 
About the Writer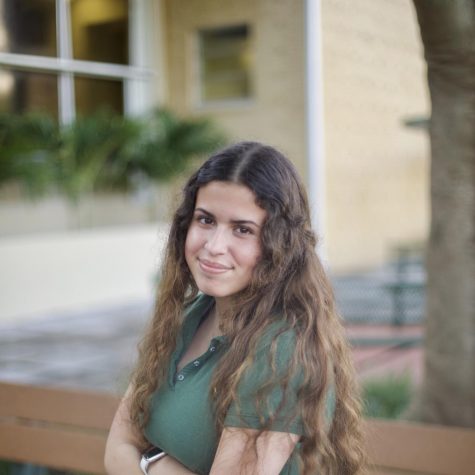 Dominique Gonzalez, Writer
Dominique Gonzalez is a senior is ILS who is enrolled in Journalism 1. Dominique enjoys reading and participating in school clubs, such as ambassadors and HOSA.