Full-Virtual ILS Students Will Experience Homecoming From Home
Homecoming Week this year will be taking place the week of November 1st and it's going to be very different from the typical experience ILS students have every year. Many students have been worried that this year's Homecoming won't even come close to last year's because of the coronavirus. 
Due to the hybrid model of learning at ILS, students will be on campus only two days depending on their cohort, and some students will not be on campus at all during Homecoming week. 
Although it will definitely be different, SGA has been working extremely hard to ensure that this week is as fun as possible! 
Junior Class Secretary, Alyssa Vega, won't be on campus for Homecoming Week, but is remaining optimistic and believes the week will be fantastic. 
"I think this experience will be so much fun at home! All of us in SGA have been planning nonstop so everyone at home can still have a fun virtual experience and feel like they are at school enjoying with their friends," said Vega. 
SGA has tried to make the week as reminiscent of previous Homecoming Weeks by planning many fun activities for students to participate in. 
"We are developing fun, safe solutions for those attending school and are virtual. We are hosting 'La Salle in Color' socially distanced, hosting games on LTV for our grades to win points, and much more things to come," said Sophomore Class President Karolina Campos. 
On Saturday, October 31st, students will go to campus for a Homecoming Parade and pick up a goodie bag with all the materials they will need for the week.  
Each day of the week will have a different theme and students will be able to immerse themselves in the experience from home. 
On Monday, students can submit Tik Toks relating to the theme of their class. This is an activity that everyone, whether on campus or at home, can enjoy participating in. 
On Tuesday and Friday, Color Wars will be happening on campus, but fully virtual students will be able to partake in the fun with the colored powder that will be in their goodie bags. While students on campus will throw the powder together on the field, virtual students will be able to do it at home. 
On Wednesday, class skits will be played on Zoom during F Block at the end of the day. Students who are participating in hybrid learning and students who are fully virtual have already been working together in order to prepare these. 
On Thursday, it is Green & Gold Day. There will be a pre-recorded virtual pep rally during F Block that everyone will be able to watch together.  
There will also be LTV games airing Monday, Tuesday, Thursday, and Frida that members of the class will be able to participate in and everyone will be able to watch together. 
Executive Board Vice President, Andres Marquez, will also be staying home during the week and is looking forward to being part of the first ever Homecoming from home. He's hoping that students will be positive and is offering everyone this piece of advice:
"Don't fret. You will have some degree of fun, even if it's not as much as you'd expect. Keep in mind that we're in a global pandemic and everyone is trying their hardest to make the best of it," said Marquez. 
Hopefully all Royal Lions can be back together on campus soon, but for now, we have to trust that this week will be amazing and we must remain united through our Salesian bond. 
About the Writer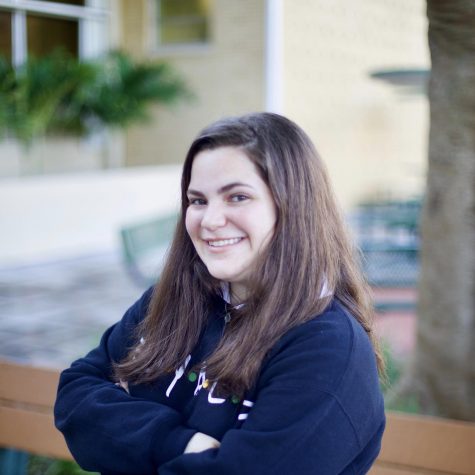 Sofia Farres, Editor-in-Chief



Sofia Farres is a senior at ILS this year and is enrolled in Journalism 2. Sofia enjoys participating in ILS service clubs and student government and hopes to pursue journalism and film in the future.