Harry Styles Breaks Record on 'Vogue' Magazine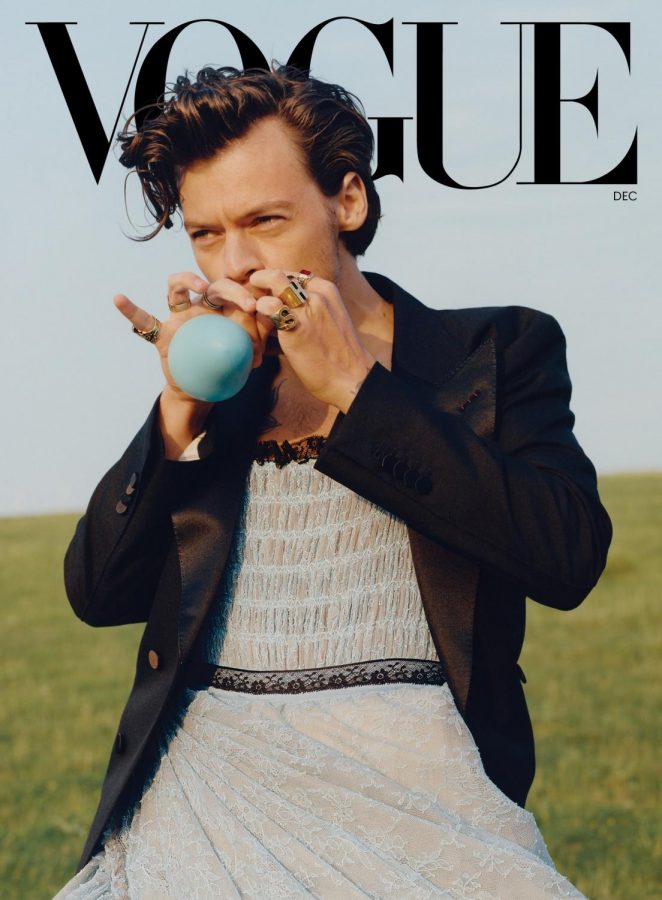 On Friday, November 13th, singer Harry Styles came close to breaking the internet as the first man to appear solo on the front cover of Vogue – marking the occasion in nothing less than a periwinkle saloon dress from Gucci's AW20 collection.
The cover immediately sparked passionate conversations around masculinity and gendered dressing.
The image felt representative of a growing exploration of gender-fluidity and non-binary dressing taking place, popular among the very millennial and Gen-Z shoppers Vogue is targeted towards.
"You can never be overdressed. There's no such thing," Styles shared in the article. "The people that I looked up to in music — Prince and David Bowie and Elvis and Freddie Mercury and Elton John — they're such showmen. As a kid it was completely mind-blowing. Now I'll put on something that feels really flamboyant, and I don't feel crazy wearing it. I think if you get something that you feel amazing in, it's like a superhero outfit."
Many prominent conservatives – from Candace Owens to Ben Shapiro – voiced disapproval of Styles wearing dresses. Owens wrote on her Twitter page Friday evening: "Bring back manly men."
Celebrities, in addition to his mother, were close to jump at his quick defense — after all, there is nothing wrong with challenging gender norms.
This is not the first time Styles has played around with fashion in bold ways. The singer wore a black dress by the Japanese brand Commes Des Garçons on the cover of the Guardian Weekend and defended the queer aesthetics of his visual work.
Senior Sofia Arteaga loves to see barriers being broken in modern day society.
"I love to see someone challenging the social norm that having an aspect of feminist makes you less of a man because that's entirely incorrect. Being a man does not revolve around masculinity," said Arteaga.
There is so much masculinity in being vulnerable and allowing yourself to explore your feminine side, especially when norms have been set in stone for so long.
Senior Sophia Sullivan thinks Harry is extremely deserving of this cover and it is a monumental day for the 'Vogue' Magazine.
"He went from being a controlled, moderate individual that was always controlled by his management to someone who is breaking gender norms and defying toxic masculinity," said Sullivan. "Through my many years of supporting him, I have seen his tremendous growth as an individual."
Clothes have always been a tool humans have had to express themselves. They are not to be taken so seriously, so the amount of backlash Styles received from wearing a dress and thriving while doing so was unreasonable.
"Clothes are there to have fun with and experiment with and play with. What's really exciting is that all of these lines are just kind of crumbling away. When you take away 'There's clothes for men and there's clothes for women,' once you remove any barriers, obviously you open up the arena in which you can play," said Styles.
"There's so much joy to be had in playing with clothes. I've never thought too much about what it means—it just becomes this extended part of creating something." -Harry Styles
About the Writer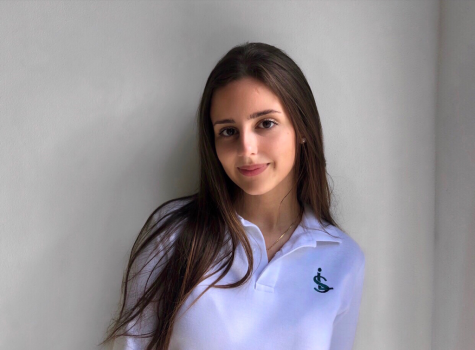 Arianne Cendon-Ruisanchez, Editor



Arianne Cendon-Ruisanchez is a senior at ILS and is enrolled in Journalism 2. Arianne enjoys covering Campus Life and is extremely passionate about working with the Guatemalan-Maya community.