New Netflix show 'Ginny & Georgia'
"Ginny & Georgia" came out on Netflix February 24th and ever since no one has stopped talking about it.
15-year-old Ginny Miller often feels more mature than her 30 year old mother Georgia Miller. After years on the run Georgia desperately wants to put down roots in a quaint New England town and give her family something they've never had: a normal life.
But Georgia's past threatens her and her family's new way of life and Georgia will do anything to protect her family.
Georgia is flawed, damaged, and abrasive she does some bad things out of protection for her family so this creates some conflict in the viewers perspective of it. She's doing bad things with good intentions or motives and that doesn't make them right but it does keep her from being a despicable character.
She has a big heart when it comes to her kids and you can see how her background shapes how she raises them. Georgia is also searching for some kind of grounding for herself after all she still wants to be loved but she's also self sabotaging even without realizing.
Ginny is Georgia's daughter and Antonia Gentry convincingly plays Ginny as this lonely and hurt young woman. We learn she hadn't had friend due to their nomadic nature of moving around because of the situations that her mom gets them in.
Ginny might think she's more mature than her mom but in the end she acts exactly like her. She's rash and acts out in very self-destructive ways because she's looking for connection, acceptance, and love.
Senior Andrea Vasquez thinks the show was very messy and that Ginny and her friends aren't good characters.
"I honestly thought the show was very messy I can't figure out what tone the show wants to give and the issues that are covered all done poorly. Ginny sucks to be honest and her friends are the worst. They do pretty horrible things. And the dialogue can get very cringe," she said.
Other students such as Larissa Pontes thinks Ginny is getting too much hate.
"I enjoyed Ginny and Georgia and I don't understand the hate going on towards Ginny. She had an unstable upbringing, she also had struggles with being biracial so we should all give her a break," said Pontes.
Ginny & Georgia is very similar in some ways to Cobra Kai. If you like shows that have drama, crime, and humor you will definitely enjoy Ginny & Georgia.
About the Writer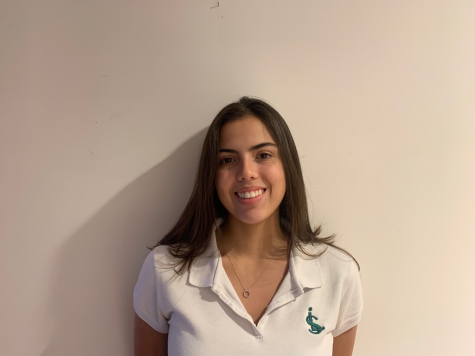 Marjorie Amaral, Editor



Marjorie Amaral is a senior at ILS this year and is enrolled in Journalism 3. Marjorie enjoys covering the Entertainment beat and Campus Life.