ILS Electives Showcase: Graphic Design
At Immaculata La Salle High School, Graphic Design is offered as an elective as part of the broad Fine Arts Department.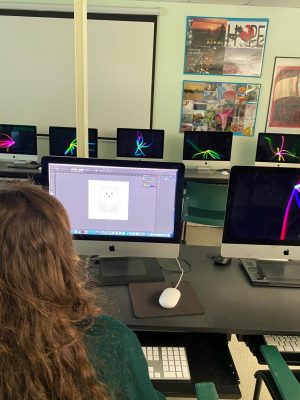 "I think because we have such a broad range we do a good job to cultivate creativity in our school", said Fine Arts Department Head Camille Wildenburg.
Graphic Design is designed to introduce the basic principles of the art and design process. The class taught by Ms.Capablanca will explore different ways to communicate with audiences creatively using printed and digital design.
"Students will learn how to work in a team. They will learn how to work together with different audiences and people that do different things", said Capablanca.
The course also introduces the basic knowledge of the Adobe Creative Suite. Students will learn how to navigate Photoshop and Illustrator. Students will operate these programs with a practical approach.
Each quarter a project related to the programs will challenge the students to use their knowledge in a real world scenario.
In addition to being offered as an elective, the Digital Art Focus apart of the STEAM Concentration Program begins with Graphics I, which provides students with a foundation of knowledge in Adobe Photoshop.
In contrary to the Fine Arts elective, students in the STEAM program receive industry recognized certifications in Adobe Photoshop and/or Adobe Illustrator.
"Hopefully [students] walk away learning the program and receive the course certification at the end of the year", said Capablanca.
The experienced Graphics Coordinator hopes that her students learn to appreciate the different aspects of the arts, even if they do not want to pursue a career in it.
"This class has improved my skills in terms of criticism and how they teach you the design process", says Ricardo Ordenana, a Junior at ILS.
Ordenana has improved significantly while enrolled in the course, most recently with his  'Be the Difference' Design he displayed at Art Walk.
"She's given me a lot of advice as to how I should approach my art", said Junior Natalia Olmedo, a member of the the Digital Art Focus in the STEAM Program.
Olmedo claims that she can use these skills in the real world, as the class has made her independent.
For those interested in the course, contact Ms.Capablanca at elena.capablanca@ilsroyals.com.
About the Writer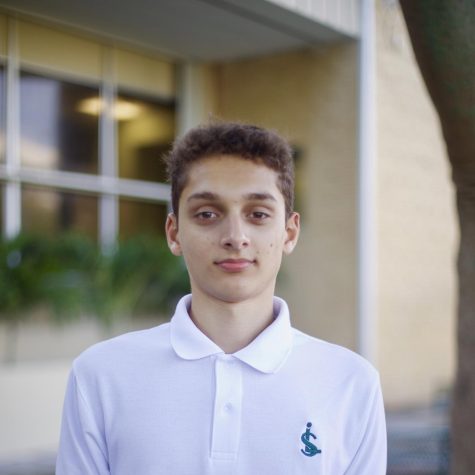 Anthony Yero, Co-Editor-in-Chief



Anthony Yero is a senior at ILS and is enrolled in Journalism 3. Anthony enjoys covering the Sports beat for the "Royal Courier" and looks forward to a career in journalism.