Athlete Spotlight: Kamani Turner
The ILS Instagram continued its Athlete Spotlight series recently by focusing on Royal Lions soccer star Kamani Turner. The senior was a three-year starter for one of the most successful teams in school history. He also competed with the ILS Track and Field team as a runner on the 4×100 relay team, as well as the 100 meter and 200 meter races. Turner is one of the most skilled athletes to ever play for Immaculata-La Salle high school.
ILS soccer head coach Richard Jobson recognized something in Turner from the first time he stepped on the Royal Lion soccer pitch. "From the first day we started touching the ball, we saw something special," Jobson said.
Turner transferred to ILS for his sophomore season and remained an integral part on one of the most successful teams in school history. During his time as a Royal Lion, Tuner helped the soccer team win the Regional Championship two out of the last three years, including a year as State Runner-Up.
"He's a ridiculously hard worker who has accomplished so much at the school these past three years," said ILS Athletic Director Nick Fernandez. "Not only was he instrumental in one of the best teams in the school history, he also helped take the team to a regional final and semi-final games."
Recently, Turner was named to the All-Dade first team for the second year in a row. Earning a spot on the All-Dade first team two-years in a row is a rare distinction for ILS athletes. As a sophomore, Turner was named among those receiving Honorable Mention by the Miami Herald.
"It feels great to represent ILS," said Turner. "I loved going to states and bonding with the boys, knowing that I would be playing in front of almost everybody from school for the state title."
In addition to these accolades, Turner signed a national letter of intent to continue his soccer playing career in college. Turner earned 36 scholarship offers before deciding to join a Division I program in Florida Gulf Coast University. There, he'll join recent ILS alum Stephen Linton (Class of 2019) as a member of the FGCU soccer club. In 2019, the FGCU Eagles men's soccer team finished 9-8-2.
"He is absolutely one of the best players in the state," said Coach Jobson.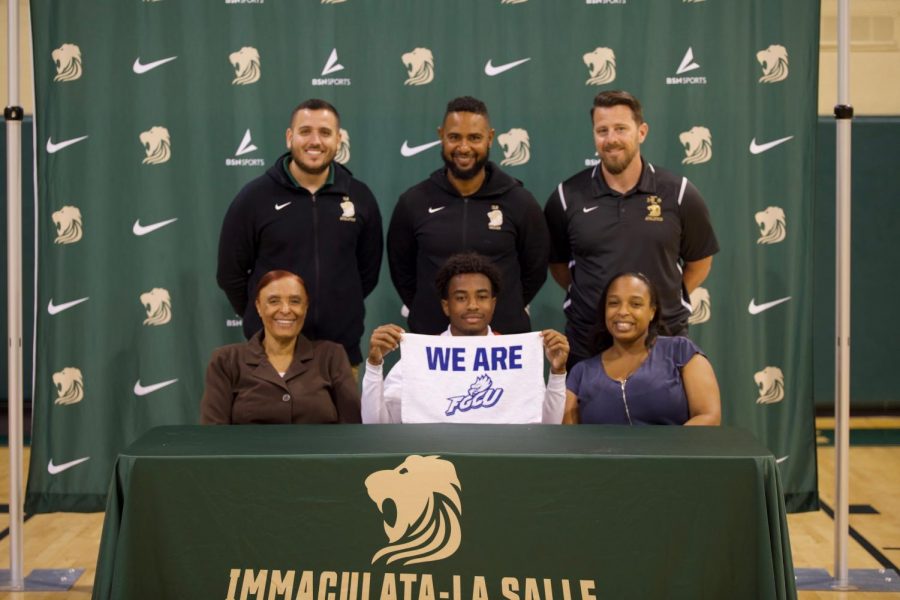 As a senior at ILS, Turner led the soccer team with six goals scored. He also led the team in assists with 10. His best game as a senior was a one-goal, three-assist effort in a 4-1 win over Palmer Trinity. The three assists were a career-high. He netted two goals versus Miami Country Day in January. His career-high three-goal performance came early in his junior season in a 4-0 win over SLAM.
Turner's speed and versatility allowed coach Jobson to deploy him all over the field. He played primarily as a midfielder and forward. He constantly stressed and attacked opposing defenses, and often capitalized on their mistakes. Over the three seasons in which he donned the Royal Lions uniform, Turner netted 18 goals and distributed 17 assists.
"We want to thank Kamani for everything he has done for ILS and wish him the absolute best as he continues his life's journey and purses his dreams!" said AD Fernandez.